Limited Edition Freelance Model Railroading!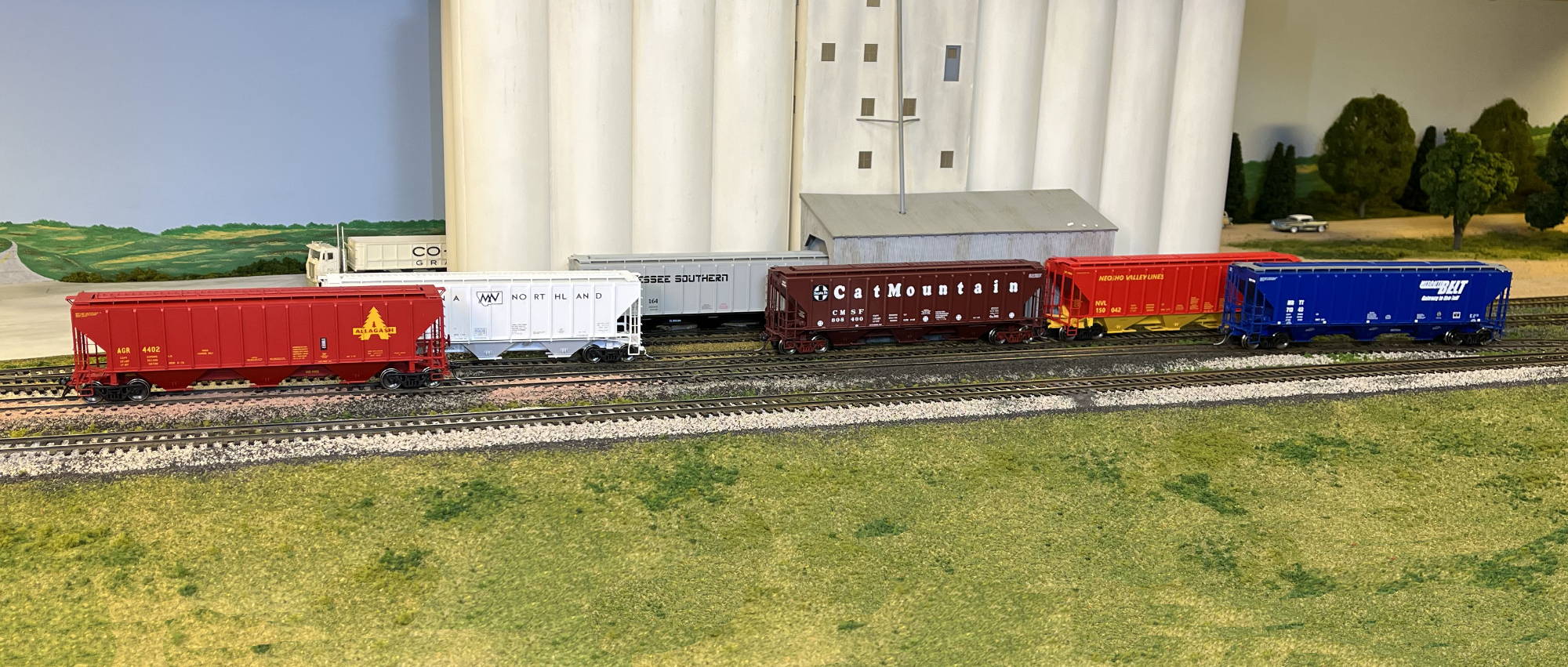 Freelance Tangent Scale Models
PS 40' Mini Hy-Cube Boxcars are IN STOCK!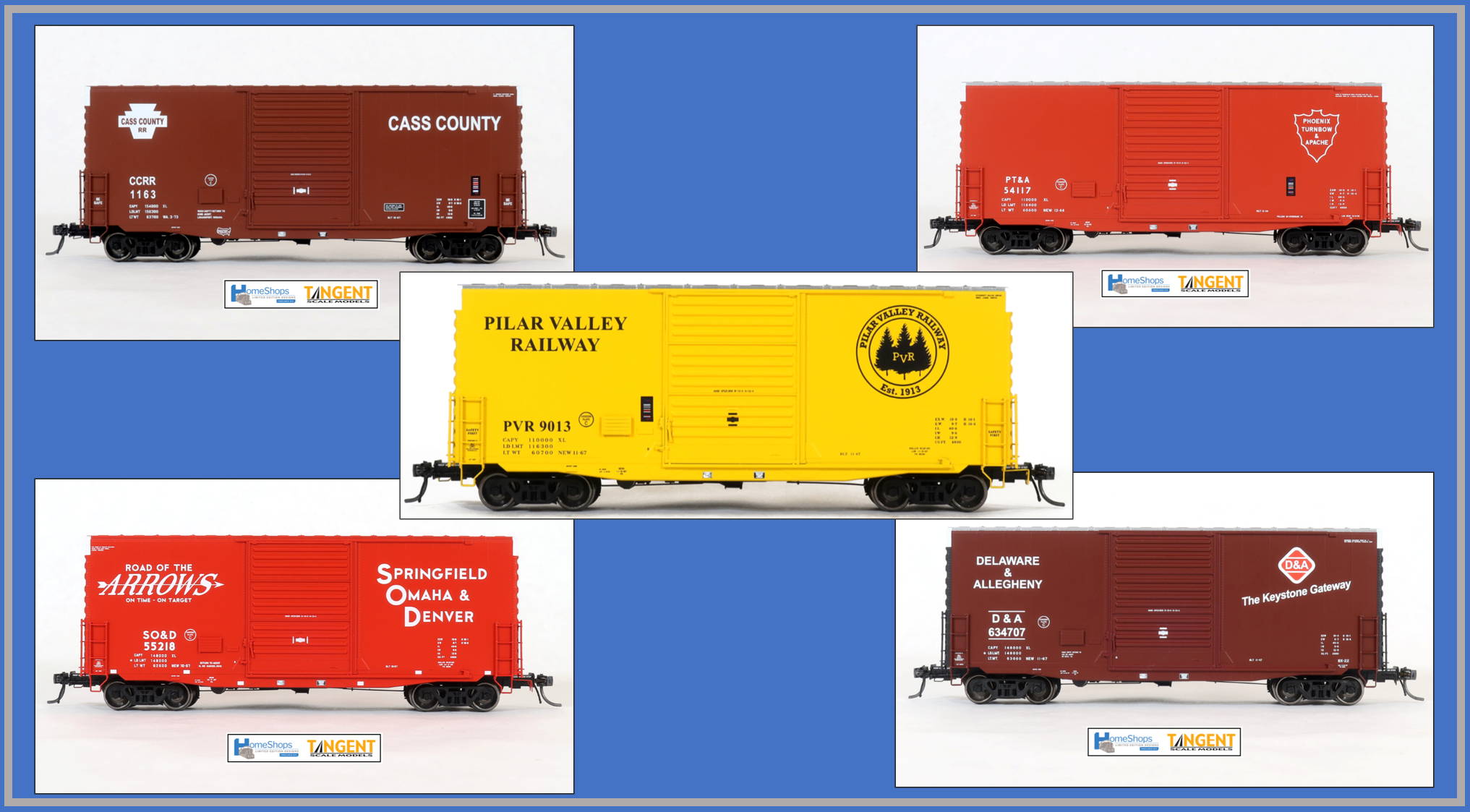 Five Great Road Names are Available Now!
Purchase SIX or MORE freight cars and receive a
12% DISCOUNT

at CHECKOUT!!!
Freelance Class One Model Works
GSC Heavy Duty Flat Cars are IN STOCK!
Only 1 Number Produced - MCIS 5904
Only 1 Number Produced - NTO 816207

Only 1 Number Produced - V&O 4603
Freelance InterMountain PS-5277's are IN STOCK!
Produced in Three Road Names:
Only 50 cars of each Road Number were produced in this Limited Edition lot!
Introducing the Crescent Lines Founders' Fleet!
We celebrate the rich history of the C.C.M.R.C. by Honoring the Memory of Four Founding Members!
Freelance Tangent Scale Models PS-4750's are IN STOCK!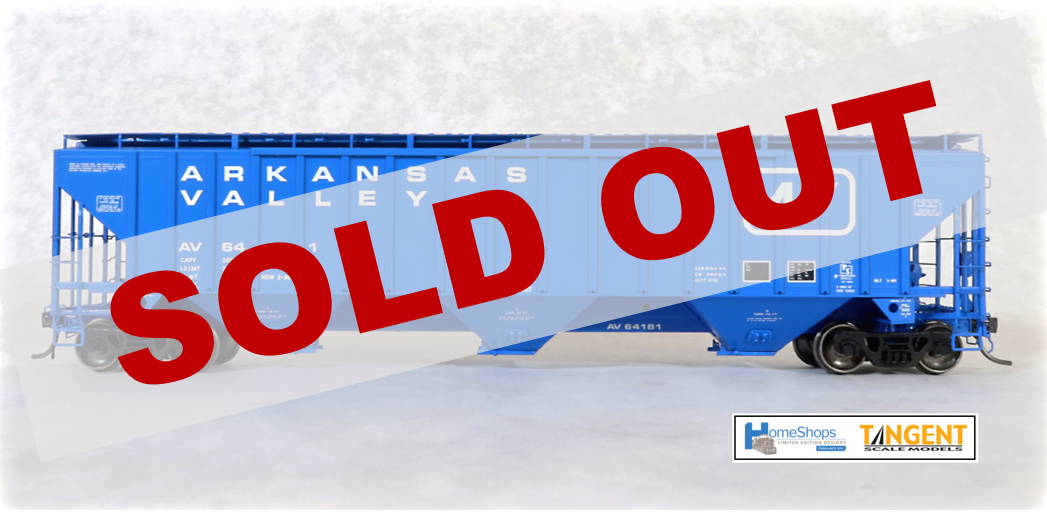 Available in four road numbers each of seven first-time production run Freelance Model Railroads! Only 65 cars of EACH ROAD NUMBER were produced so ensure you get the ones you want...!

Around The Layout Podcast
Click the button above to listen to Ray Arnott interview Home Shops founder Christopher Palmieri in Around The Layout Podcast Episode No. 13! It is an easy listen and Ray does an excellent job of asking questions about Mr. Palmieri's own freelance concept as well as the formation of Home Shops.
Be sure to peruse the other episodes on the Around The Layout Podcast. You just might find other Home Shops road owner's in the lineup!

"HOME SHOPS" the Painting!
Our Most Popular Merch Items:
Listen to our First interview on the "a ModelersLife" Podcast
Be sure to press the "Play" button below to listen while you discover our website! This podcast is the Home Shops interview with Lionel Strang, Tony Cook, and Christopher Palmieri. All things "Home Shops" related are discussed in this informative and entertaining episode!
Trending Home Shops Blog Posts