The Seaboard Central PS-5277 Boxcar
© 2023 TIM GARLAND - Guest Author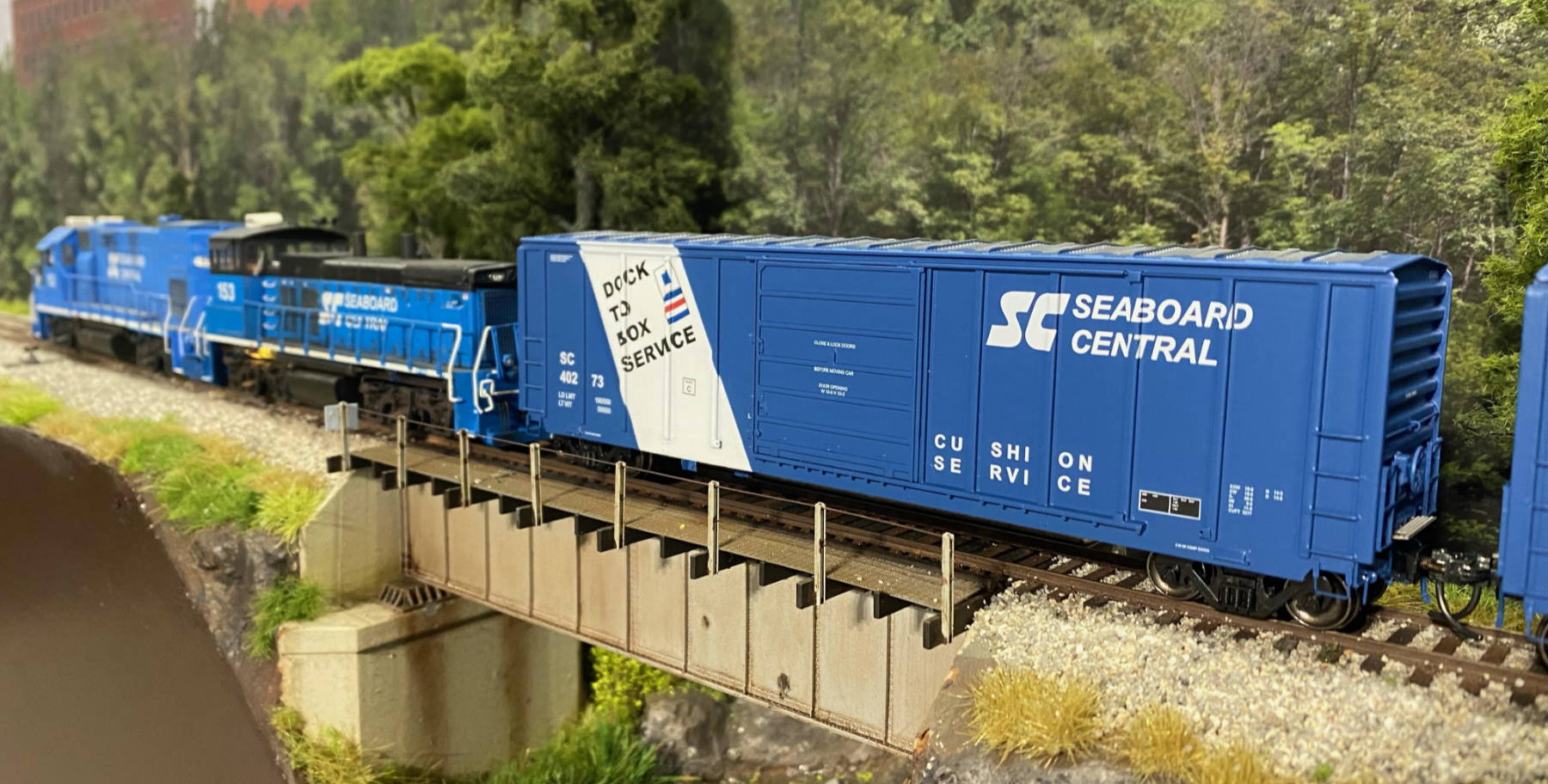 The history of the Seaboard Central began in January 1990 when it was incorporated to take over operations between Cartersville and Cedartown, Georgia from CSX Transportation.
Four years later, a unique business opportunity presented itself when the Georgia Port Authority decided to sell the 23-mile Savannah State Docks (SSDK) terminal railroad. Along with the purchase was a group of 50-foot boxcars in a blue scheme with a large white stripe. Seaboard Central management was so impressed with the paint scheme on these cars that a decision was made to change the original corporate red and gray scheme to a medium blue and white similar to the SSDK cars.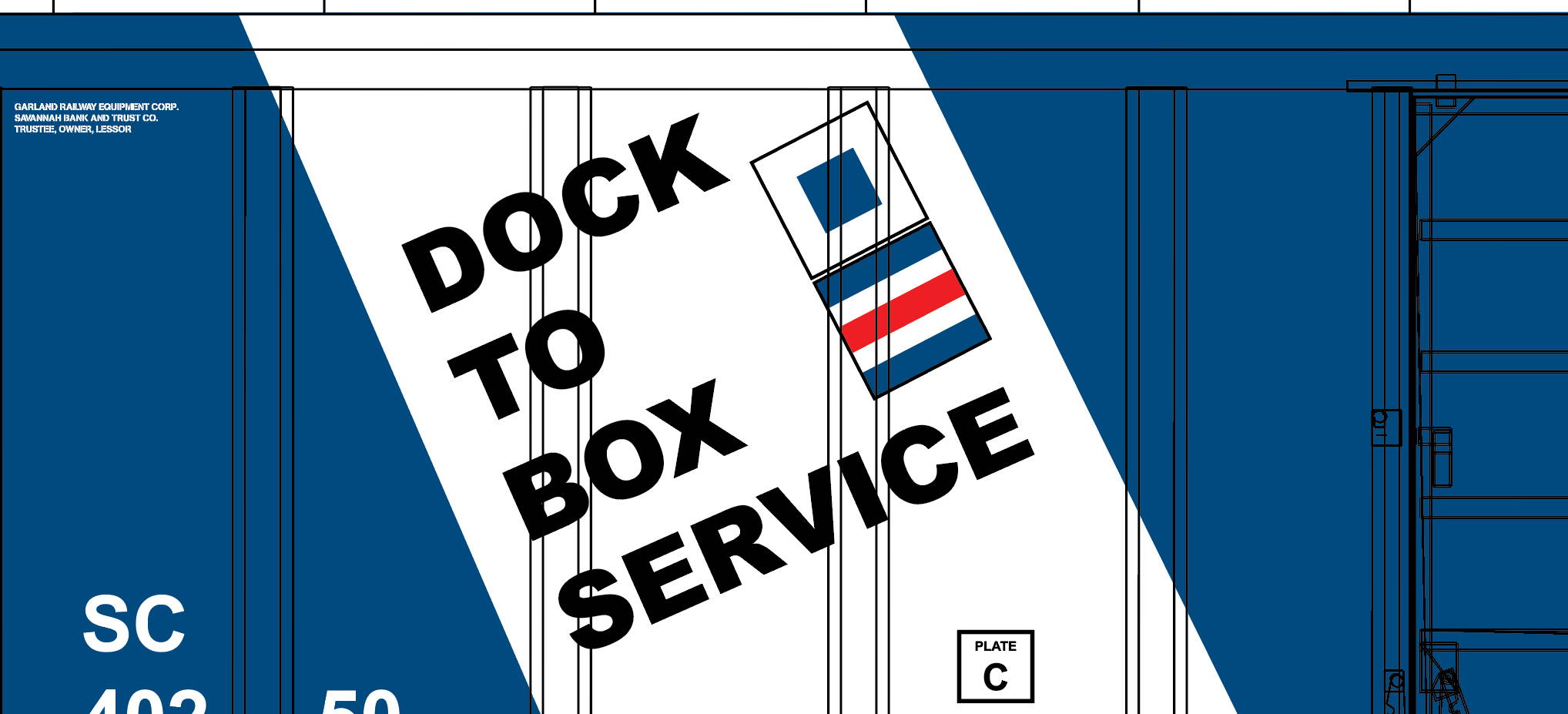 In an effort to capitalize on additional revenue derived from car hire rates, the Seaboard Central started taking delivery of 50 rebuilt 5277 cubic foot 50-foot cushion underframe boxcars during 1995 from Home Shops, LLC based out of Roanoke, TX. All arrived in a similar blue-and-white scheme as the original Savannah State Dock cars, but with a large Seaboard Central logo and lettering on their sides. Inside the large white stripes was the slogan "Dock to Box Service" with an international shipping flag representing the letters "SC".
The new cars are numbered in the 40250-40299 series and are made up of 70 ton cushion underframe 5277 cubic foot capacity boxcars specifically designated for grade A and B commodities. All 50 cars are part of a shipper assigned pool out of Savannah, Georgia and are not considered available for reload purposes by other shippers or rail carriers under Association of American Railroad Car Service directives. Upon empty release, these cars are required to be handled via reverse route of prior load and waybilled to Agent SC in Savannah, Georgia.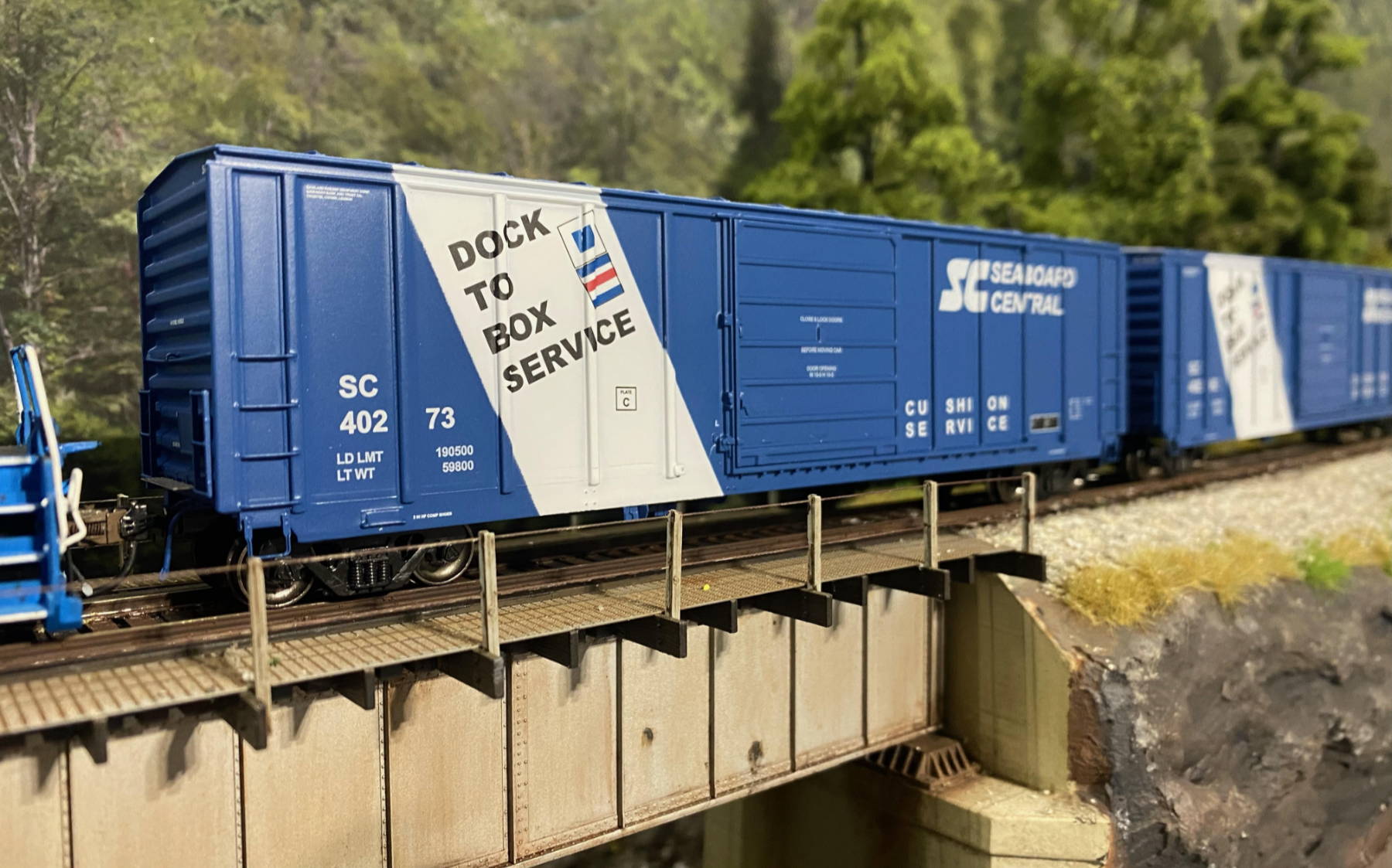 From 1995 until 2005, the cars were interchanged in Savannah (SAV), Georgia for forwarding to destination with either CSX, GC or NS. Beginning in 2005, with the acquisition of the Georgia Central from Savannah to Macon, Georgia, the cars became subject to line haul revenue. New interchanges became available to NS in Macon (MAC), Georgia and Alabama City (ALACY), Alabama, along with BNSF and CSX in Birmingham (BHAM), Alabama.
The shipper assigned pool of cars is for River Street Trading from the Pier warehouses located along the Savannah River in downtown Savannah. Typical commodities handled in the boxcars consist of copper, plywood and rubber (for tire manufacturing), along with food grade items such as beans, coffee and rice filled in large super sacks. Loaded moves will show a waybill with a consignor of River Street Trading and an origin of Savannah, Georgia.
Since all cars in the series qualify for the 50 year life rule, and are made up of a fleet of cars originally built in 1980, they are eligible for interchange service until 2029. Make sure to look out for these attractive and unique Seaboard Central cars traveling to destinations all across the United States.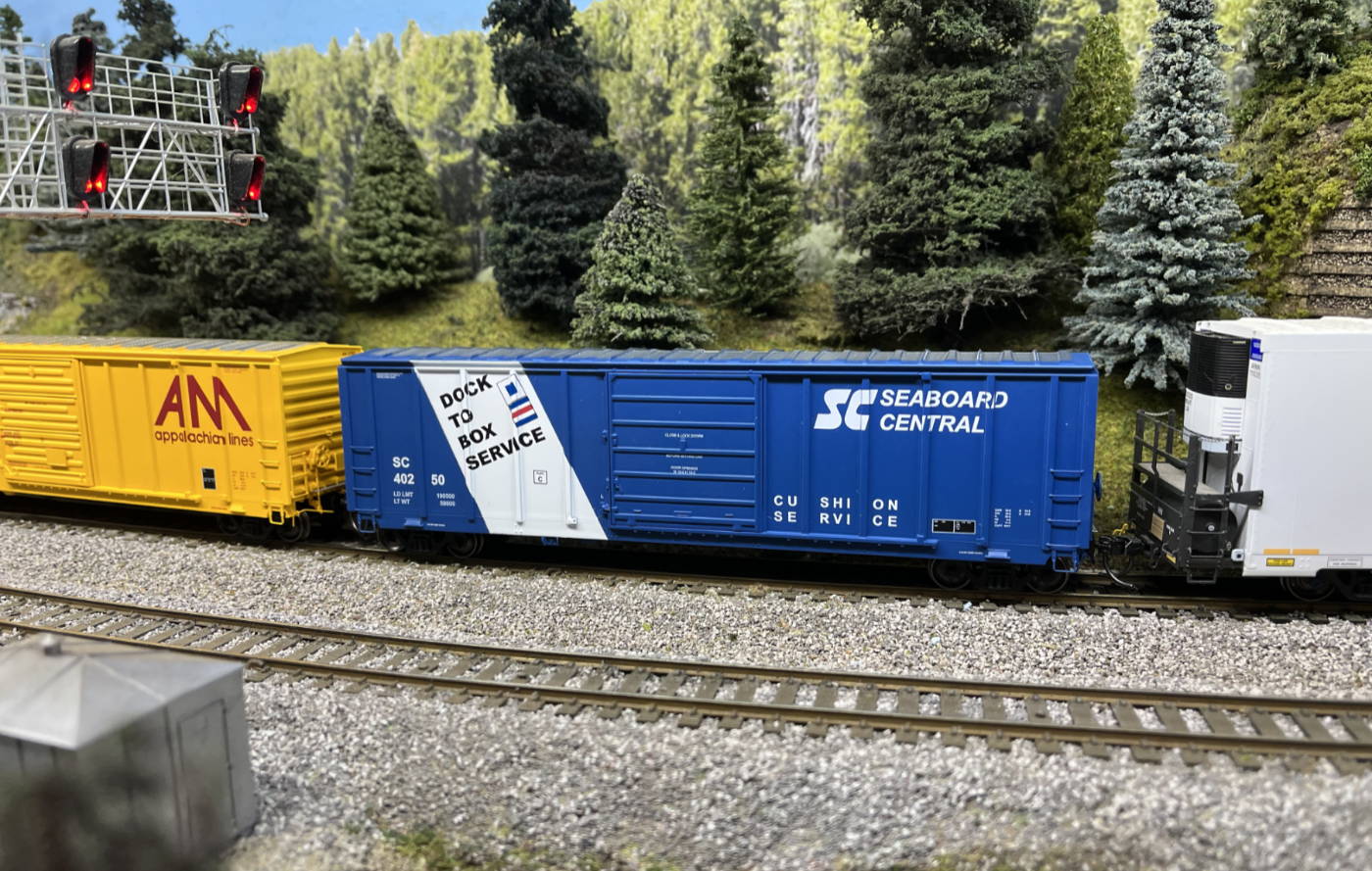 Web-Master Notes:
Tim Garland has truly mastered the freelance model railroad concept! Not only has he created a very believable story-line and appearance for his own Seaboard Central, but he also has done an amazing job of championing it on his YouTube Channel and Facebook page. Be sure to search for and subscribe to these outlets.
We are thrilled to offer our first Home Shops Seaboard Central offering--the InterMountain Railway Company PS-5277 50-foot single door boxcar!
Available in six road numbers, you can order yours below - only 50 cars of each road number were produced!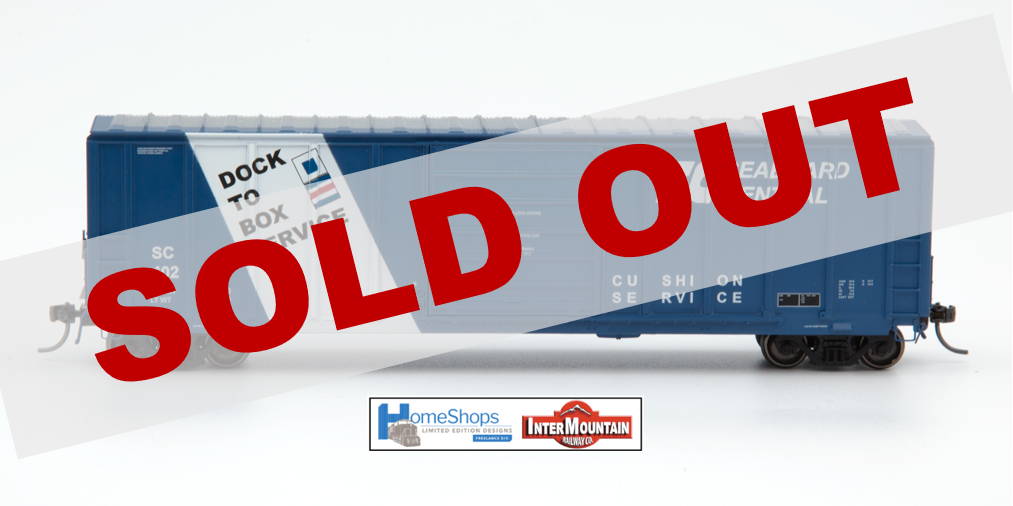 Limited Edition - Only 50 Produced!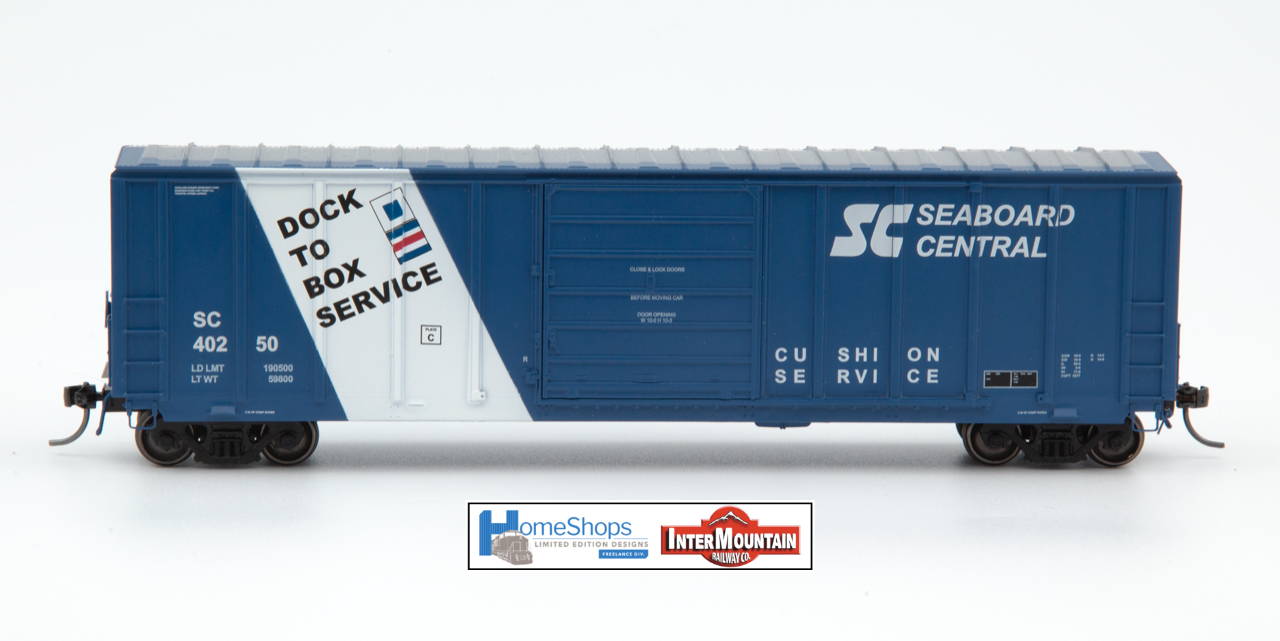 Limited Edition - Only 50 Produced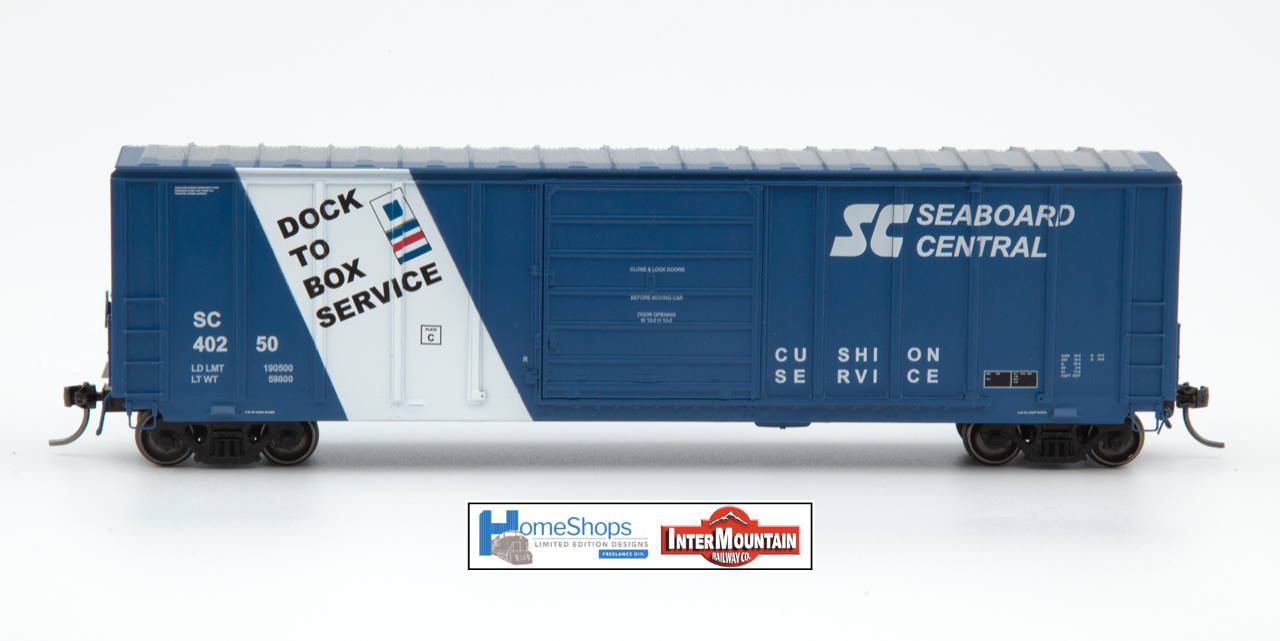 Limited Edition - Only 50 Produced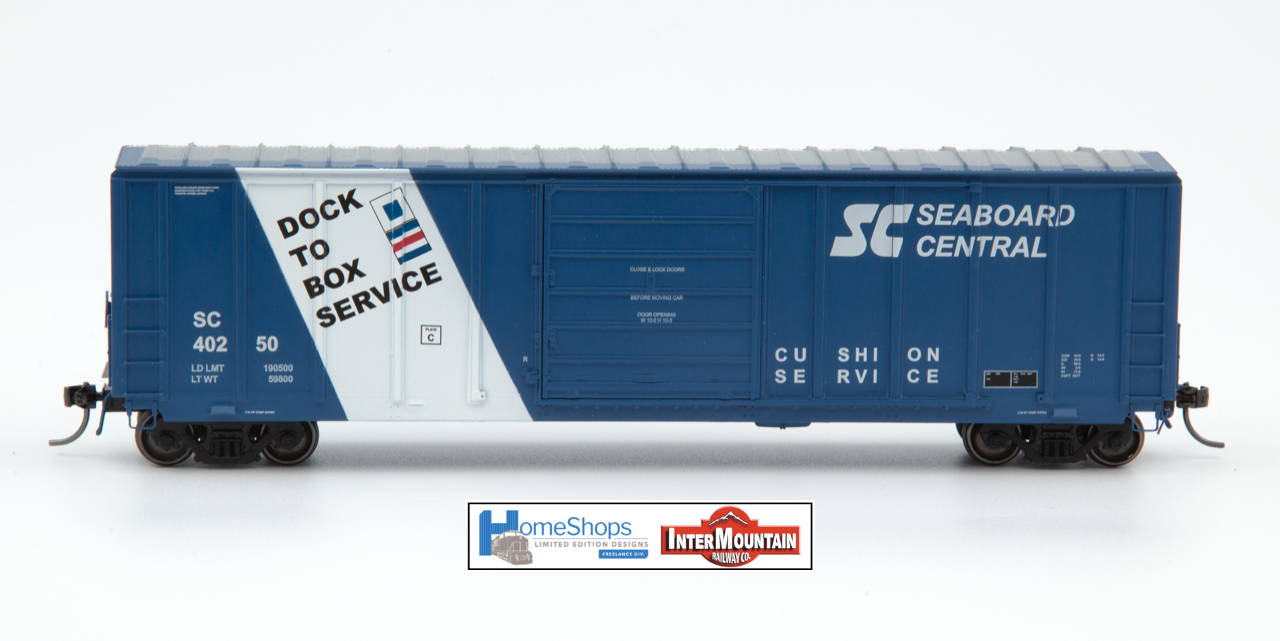 Limited Edition - Only 50 Produced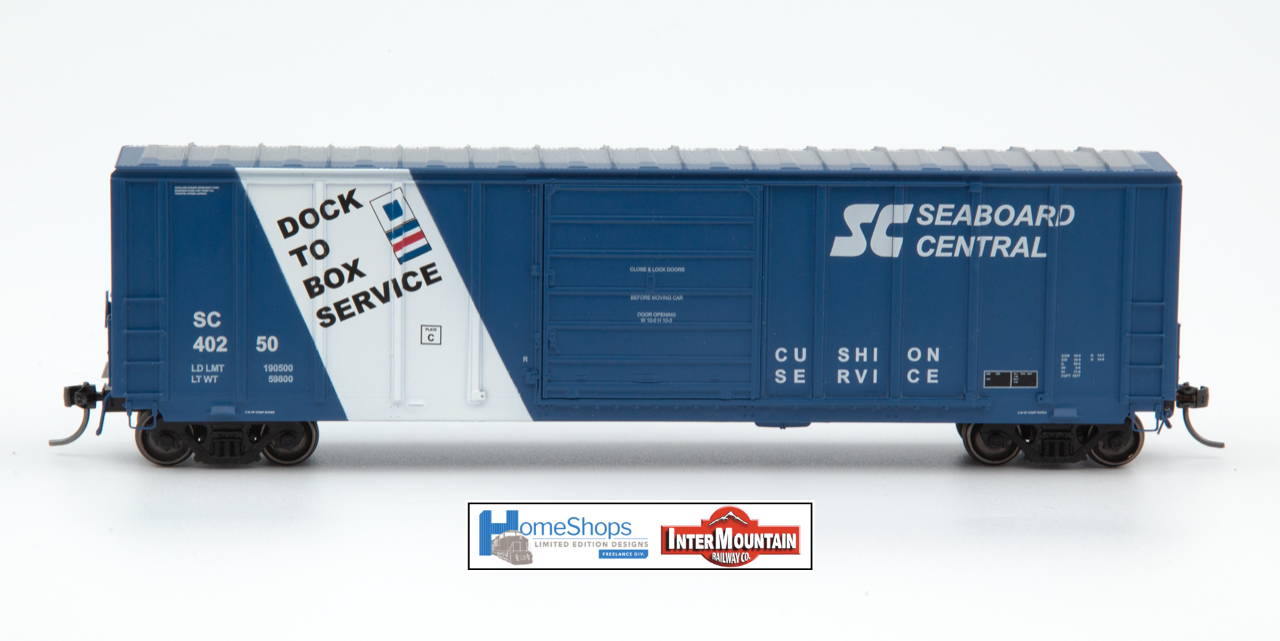 Limited Edition - Only 50 Produced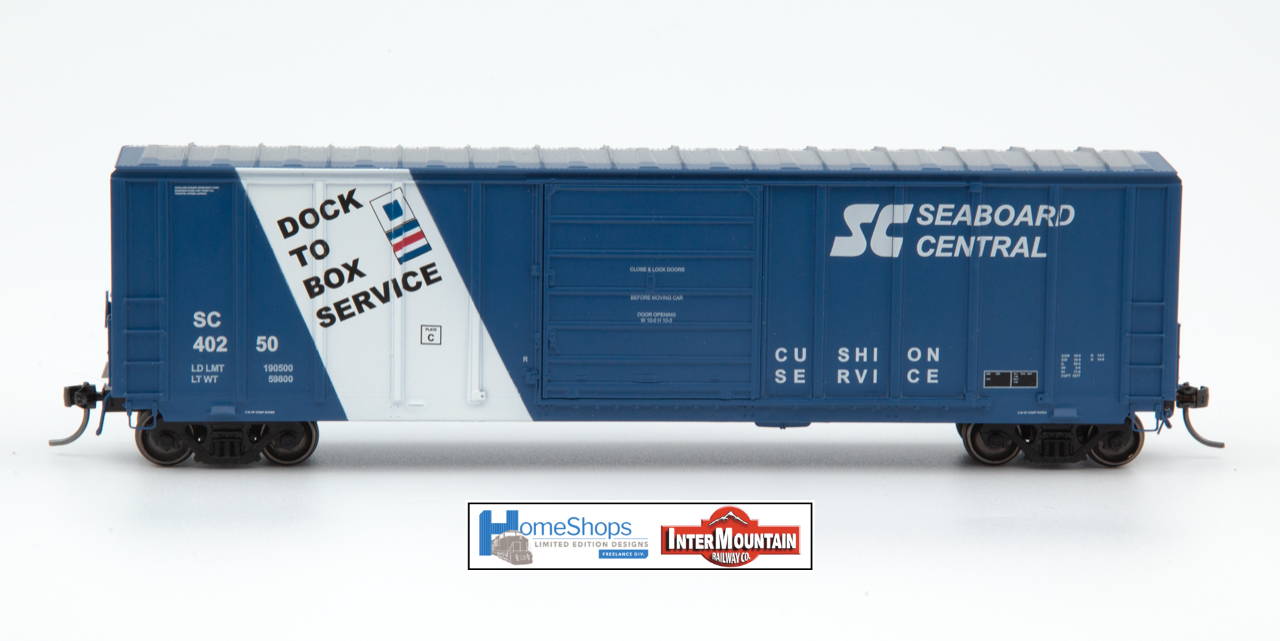 Limited Edition - Only 50 Produced