"HOME SHOPS" The Painting!
Hot off the press in Athens, Georgia, "Home Shops" 18" x 24" lithograph prints have arrived and are READY to SHIP!
We commissioned legendary railroad artist Robert West to create something truly exciting and unique to celebrate the launch of Home Shops! The original painting is on an impressive 36" x 48" canvass and features all of the Freelance PS-4750 road names of our first freight car offering.
Hit the "ADD TO CART" button to order your very own copy of this historic painting to set the tone in your very own Home Shop!
Posters will be shipped rolled with a protective glassine sheet and packed securely in an extremely durable triangular tube. These prints fit nicely in any commercially available
18" x 24" frame!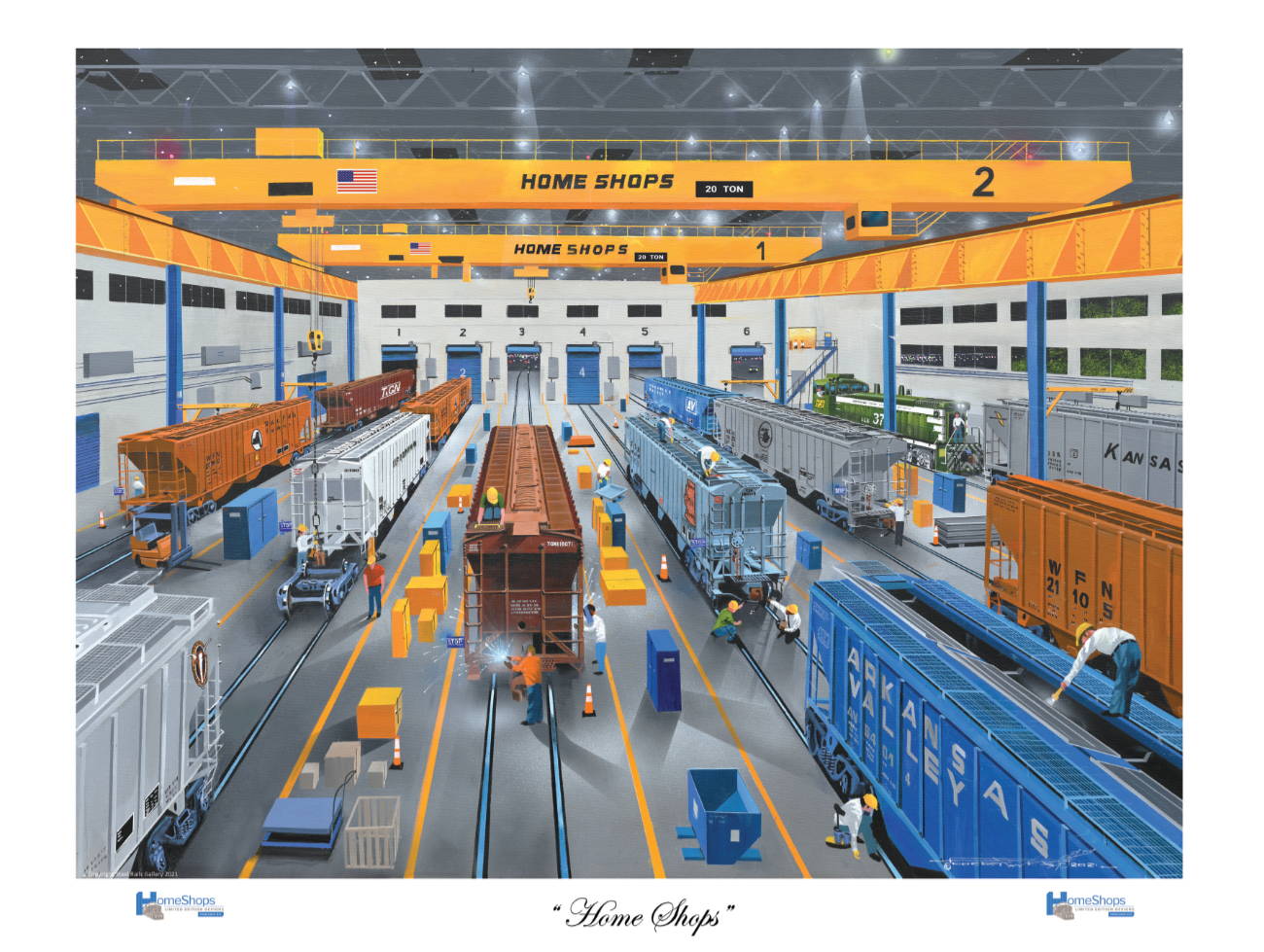 Here at Home Shops we are pretty excited about the launch of our new company! And we are just as excited about the HO-Scale PS-4750 covered hopper cars by Tangent Scale Models that make up our first release!
A store launch only happens once so we wanted to find an awesome way to celebrate the event. We decided to commission a painting that would create a visual image of a railroad "Home Shop" while specifically including all of the road names of out initial HO-Scale Freight Car offering!
That is right, the very first HO-Scale freight car offered by Home Shops is the Tangent Scale Models PS-4750 covered hopper car in seven road names and ALL SEVEN are depicted in this painting!
The freelance model railroads in this painting are:
1 - Arkansas Valley

2 - Copper State Railway
3 - Gulf and Ship Island
4 - Kansas Pacific
5 - Michigan Interstate
6 - Texas and Great Northern
7 - West Falls Northern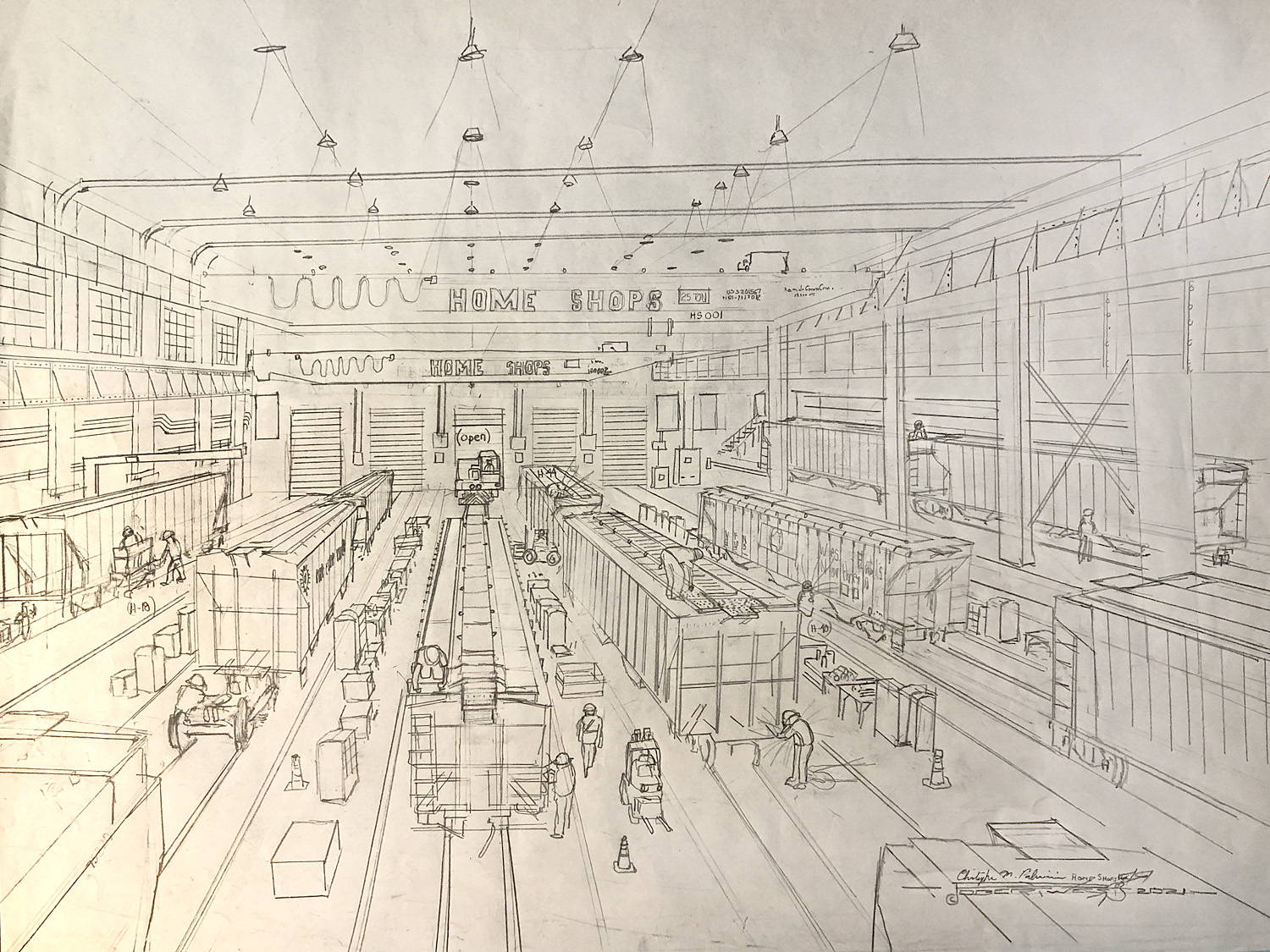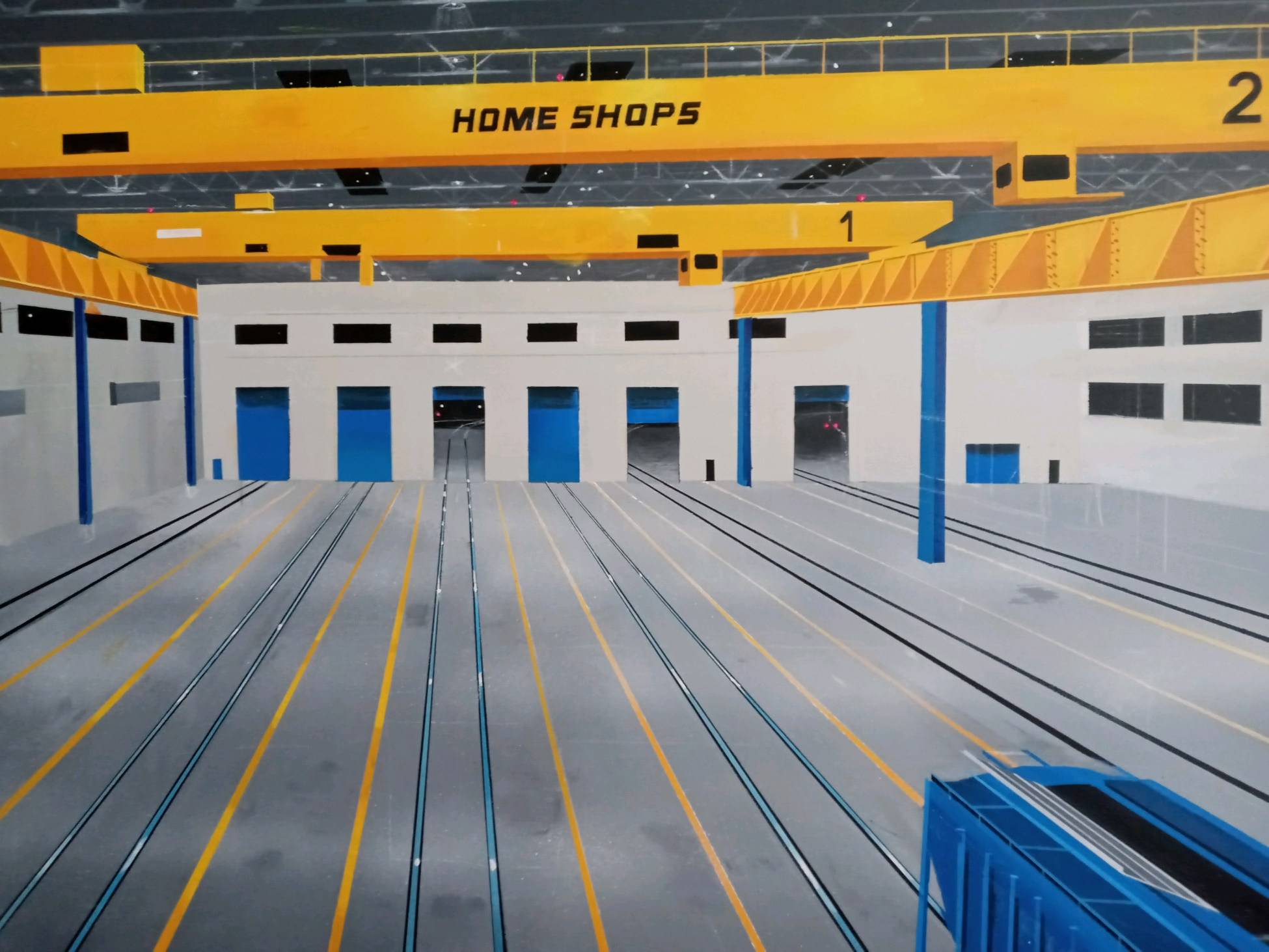 We are extremely pleased that our artist is none other that Robert West! With over four decades of experience painting railroad subject matter, the experience and skill that Mr. West has is second-to-none!
Part of the idea behind the name "Home Shops" is that all model railroaders have their own version of a railroad Home Shop in their own workspace. In the freelance model railroad works we view our work area as the Home Shop of our own railroad. But very few model railroaders visualize that Home Shops concept.
This painting is designed to fit right in hanging on the walls of your own Home Shops, your Model Railroad Clubs, and your personal layout rooms!
Once available. be certain to get one while supplies last! Sharing photos of this painting hanging on you walls will make you eligible for discounts in the future!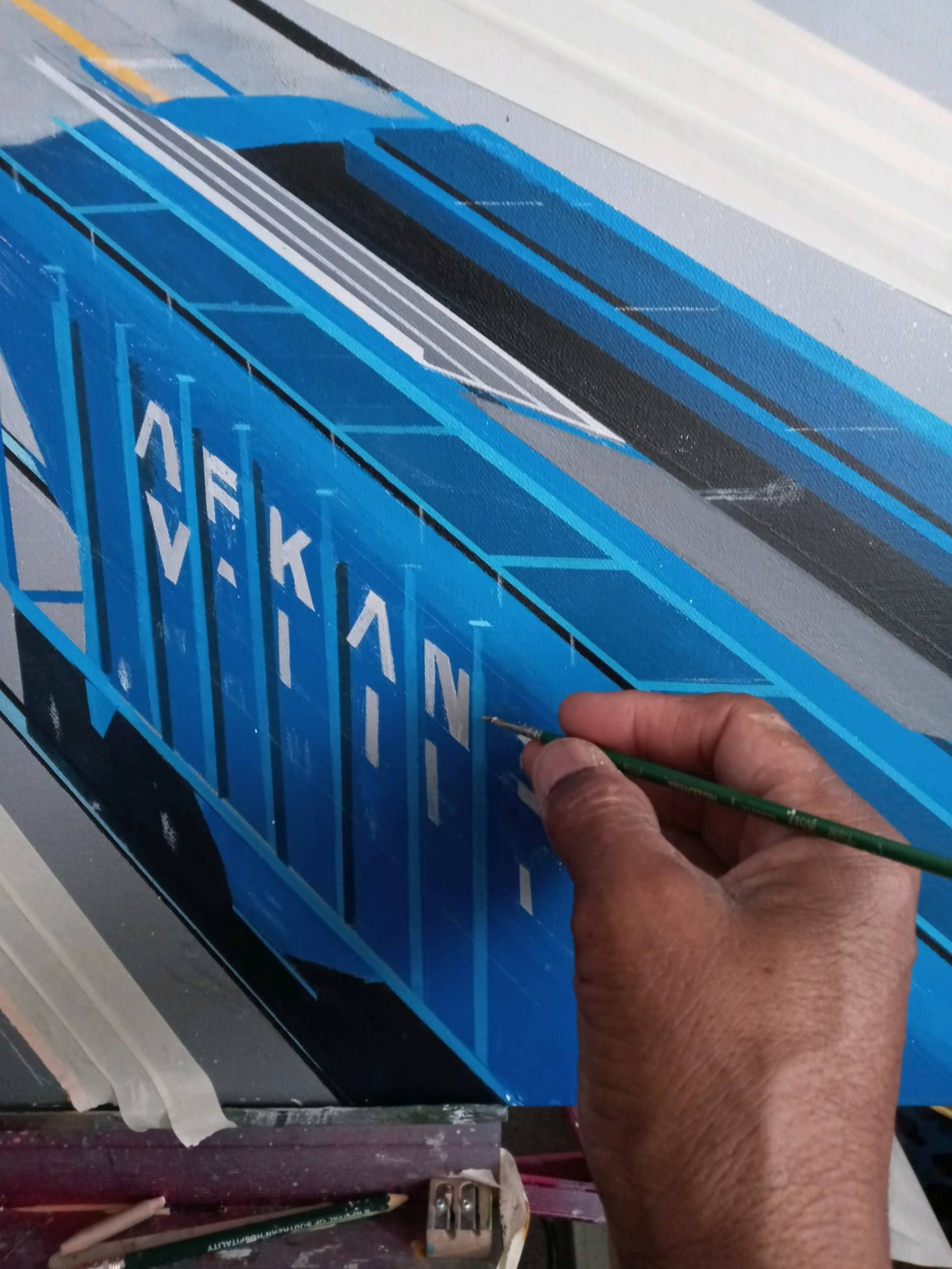 Be sure to look up Robert West on Facebook and follow him to see video updates on the progress of "HOME SHOPS"!