West Falls Northern PS-4750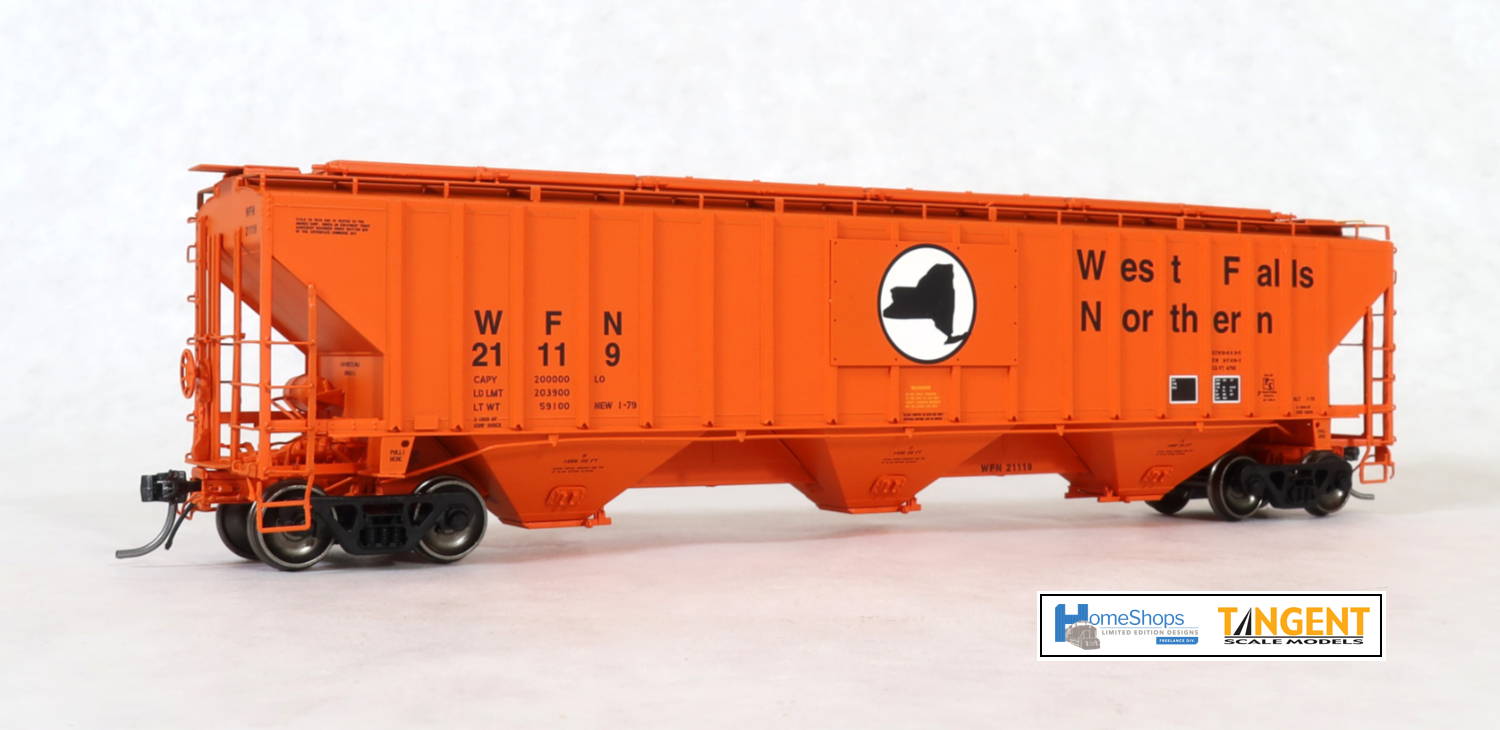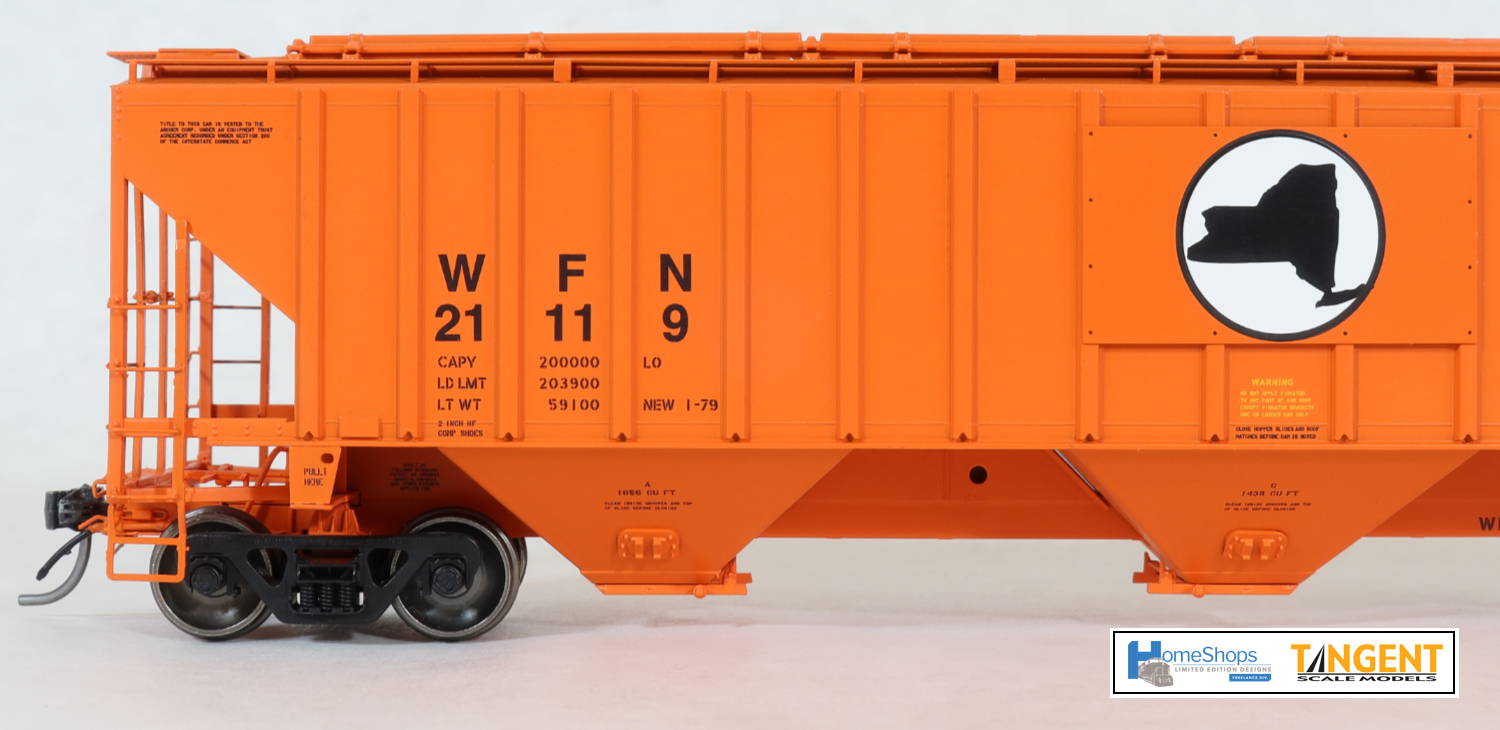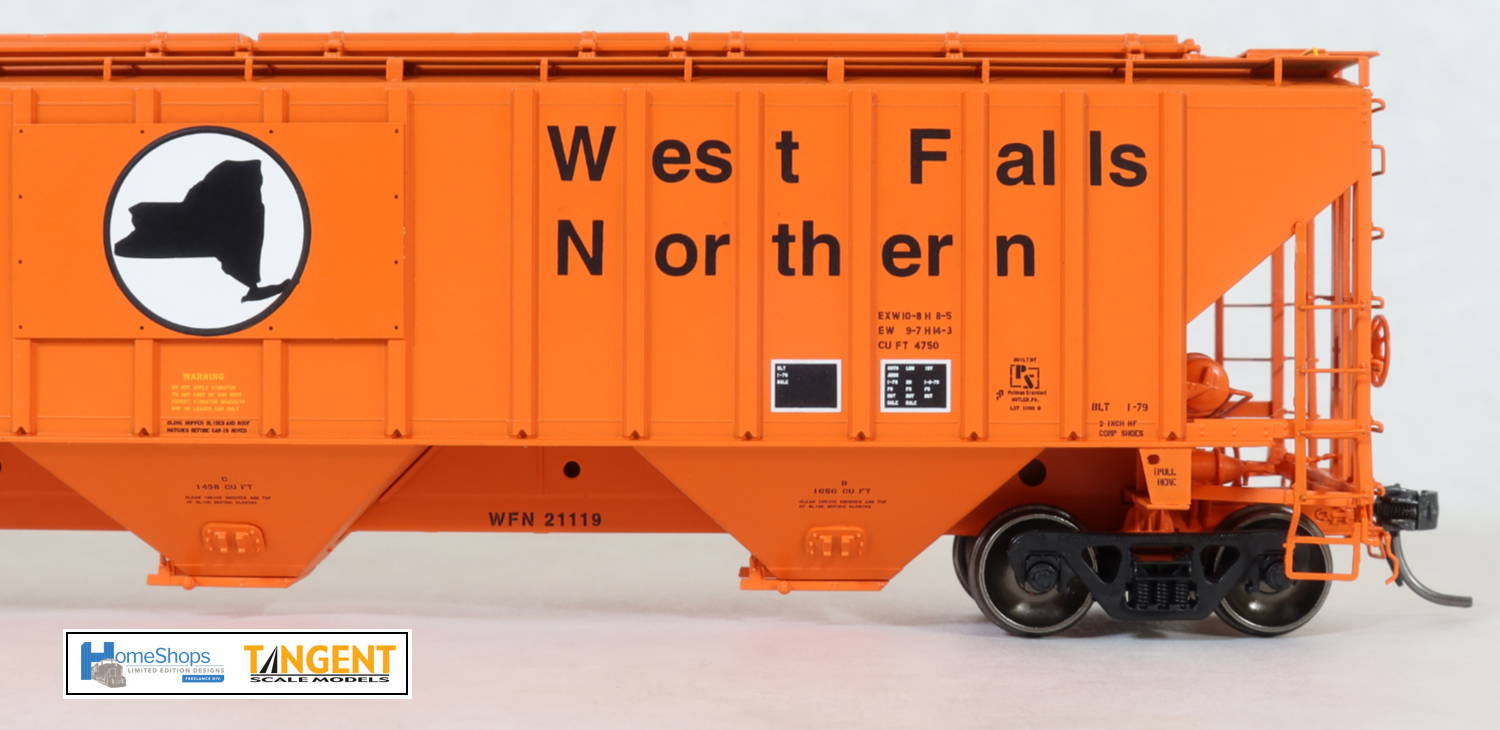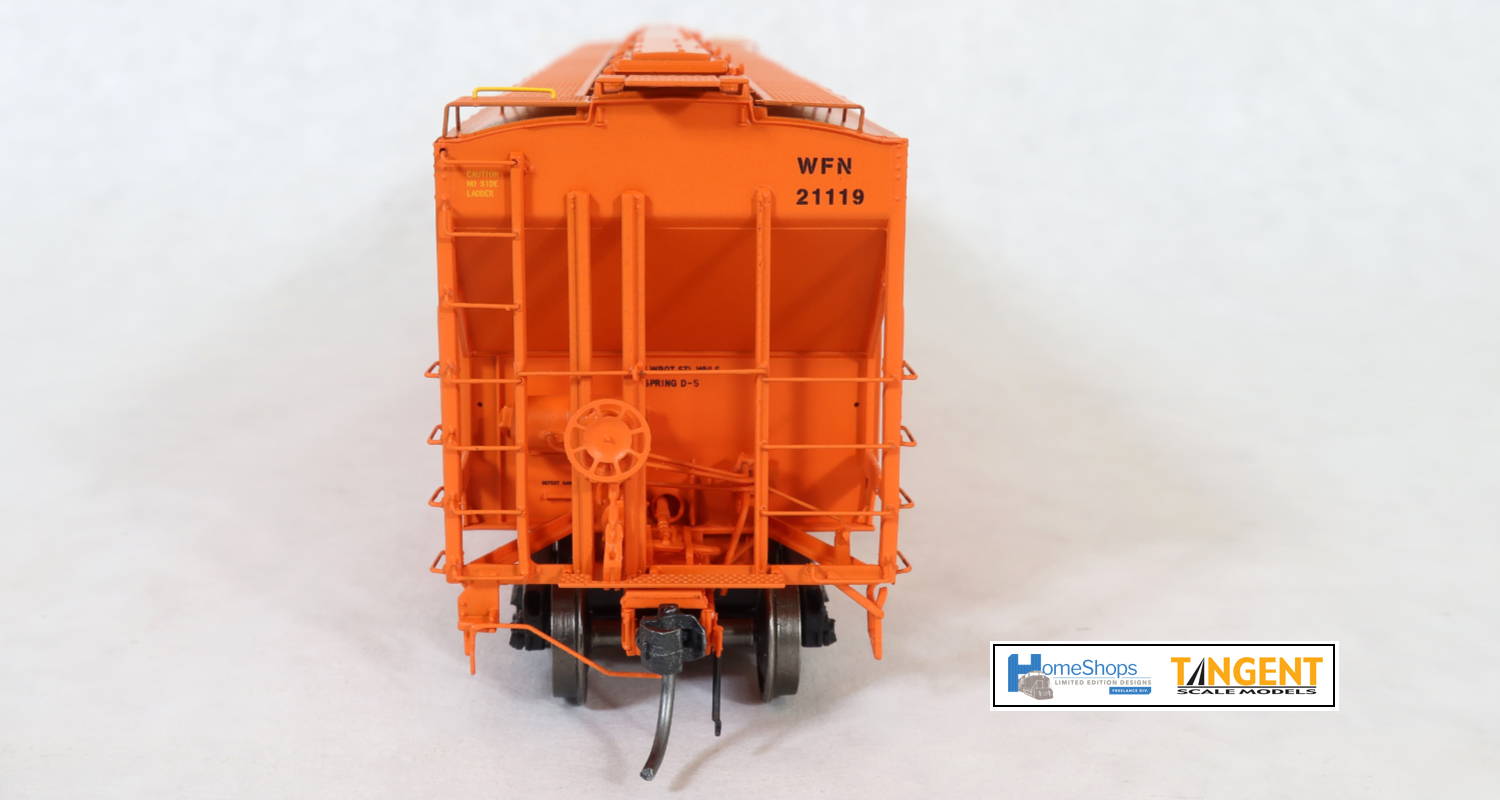 A Home Shops Limited Edition by Tangent Scale Models!
These cars are available in FOUR unique road numbers!
* * * ONLY 65 CARS OF EACH NUMBER PRODUCED * * *

SECURE YOURS TODAY!


West Falls Northern Photo Album
- Manufactured and Factory Painted by Tangent Scale Models
- Model: Pullman-Standard PS-2CD 4750 CUFT Covered Hopper Car
- Version: 1979 Body Style with Small Pull Tabs and Split Roof Walk Ends
- West Falls Northern Series: WFN 21100-WFN 21139
- Numbers Offered: WFN 21105, WFN 21119, WFN 21128, WFN 21136
- Paint Version - 1979 "As Delivered"
- Scale: HO 1:87.1
- Truck: Tangent 100-Ton Barber S-2 Roller Bearing Truck with Rotating Timken Caps
- Wheels: CNC-Machined 36" Wheels
- Couplers: Kadee Scale Metal
The West Falls Northern is an exciting Freelance Model Railroad concept by Daniel Archer! With an all Alco/MILW locomotive roster what is not to like?
Boasting 987 route miles, the main line of the railroad runs from West Falls, New York (Buffalo area) to Springfield, Massachusetts. Several branch lines add customer reach along the way. Primary commodities hauled include paper products, coal, salt, malt/grains, TOFC, general manifest, as well as bridge traffic.
In 1984 the WFN locomotive roster consisted of 59 engines: Alco S-2 (2), Alco S-4 (4), Alco S-6 (4), Alco RS3M (3), Alco C420 (32), Alco C424 (4), Alco C425 (3), Alco C628 (2), and MILW M420 (5).
In Daniel Archer's storyline the West Falls Northern is closely associated with the Delaware and Hudson. Together they handle overhead bridge traffic between New England, Chicago, and points in Canada. As part of this history the West Falls Northern was purchased by Guilford in November of 1984 and was spun back off with the Delaware and Hudson property in 1988. By 1990 the WFN and the D&H combined to form a single railroad.
Primary interchange points are Buffalo, NY; Binghamton, NY; Springfield, MA; Rochester, NY, and Albany, NY. Interchange partners are Conrail, Delaware and Hudson, Boston and Maine, Central New England, Central Vermont, Susquehanna, and the Norfolk and Western.
The first diesel paint scheme was the early lightning stripe as delivered on FA, FB, and RS3 locomotives. In 1961 this paint scheme progressed with a white stripe separating the orange and grey. In 1972 the railroad began painting locomotives in the "Orange Dip" solid orange scheme with striped sills. Once C420 was painted in bicentennial colors of course in 1976 and in 1982 a couple of locomotives were repainted into a retro throwback to the first scheme.
We look forward to seeing what Daniel does with the West Falls Northern in the years to come!