Introducing the Great Divide Podcast!
A Focus on Freelance Model Railroading from the Land Down Under!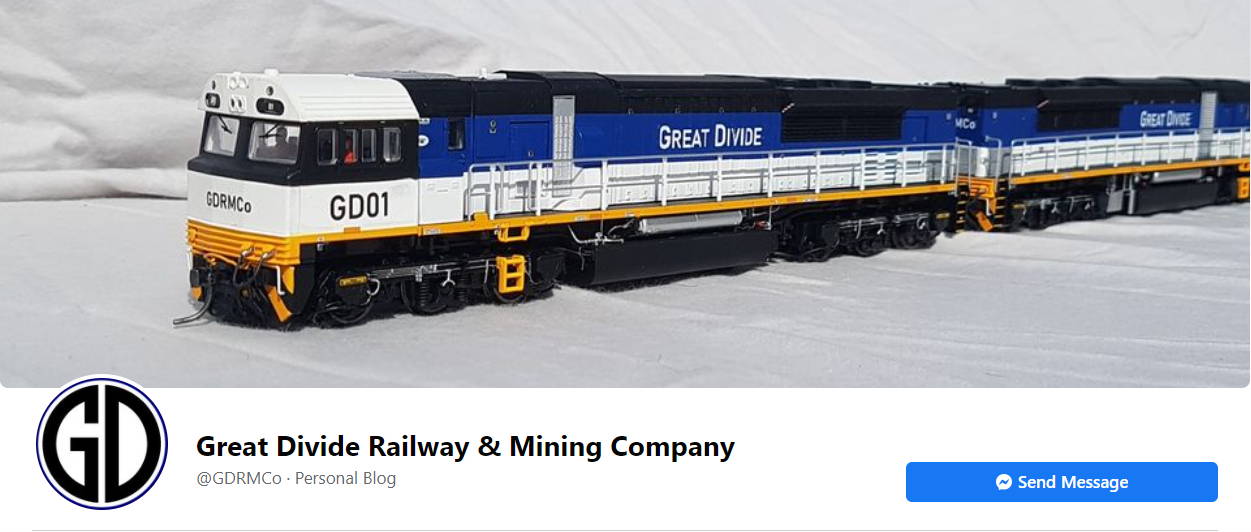 Proof of the awesome connective power afforded by Social Media is the new Great Divide Podcast on YouTube. Fellow Freelance Model Railroader Mitchell Brent Legg from Australia has decided to launch a podcast on his new YouTube Channel.
As the intent of this podcast is to focus on the Freelance niche of the model railroad hobby, he has named the podcast after his own freelance creation, the "Great Divide Railway and Mining Company".
It was an honor to have been asked to be one of the first guests on the Great Divide podcast. In fact, the third Great Divide Podcast Episode to be exact. The first Episode is an introduction to the Podcast as well as to the Great Divide Freelance Railroad. The second Episode is an interview with Drayton Blackgrove of ScaleTrains.com and the Drayton and Southern Freelance Model Railroad!
Feel free to take a listen! Our podcast addresses both the Freelance Model Railroads of my HO Scale Meridian Speedway as well as my new company Home Shops! Since this is a video Podcast I was able to share my screen and show off some of the features of both www.meridianspeedway.net and www.homeshops.net!