HAPPY LABOR DAY from HOME SHOPS!
Happy Labor Day from www.homeshops.net! Here is a sneak peak of the first two shop laborers placed on the painting "Home Shops" by artist Robert West! With well over a dozen workers to be portrayed in the final piece, this great painting, among other things, truly will be a tribute to the skilled labor that keeps the world running so that we all may have a better quality of life!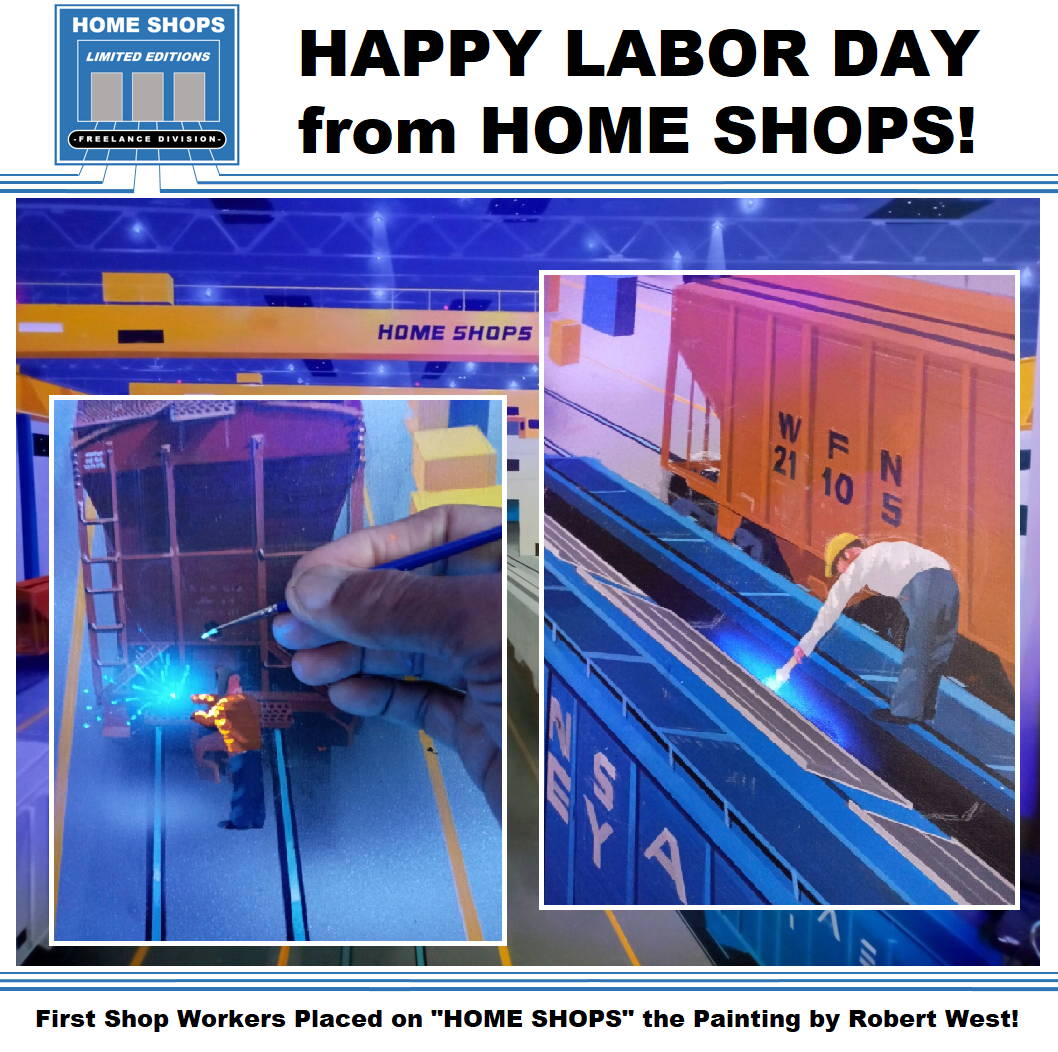 Be sure to sign up for General Shop Bulletins at the bottom of any page on our website to receive notification of painting availability. And while you are there you might want to take advantage of the Limited Edition Freelance Tangent Scale Models PS-4750 PRE-SALE. All of the freelance road names in the first Home Shops release will be depicted in this very unique, and also Limited Edition, painting! Anticipated arrival of these factory painted cars is in January.