Michigan Interstate PS-4750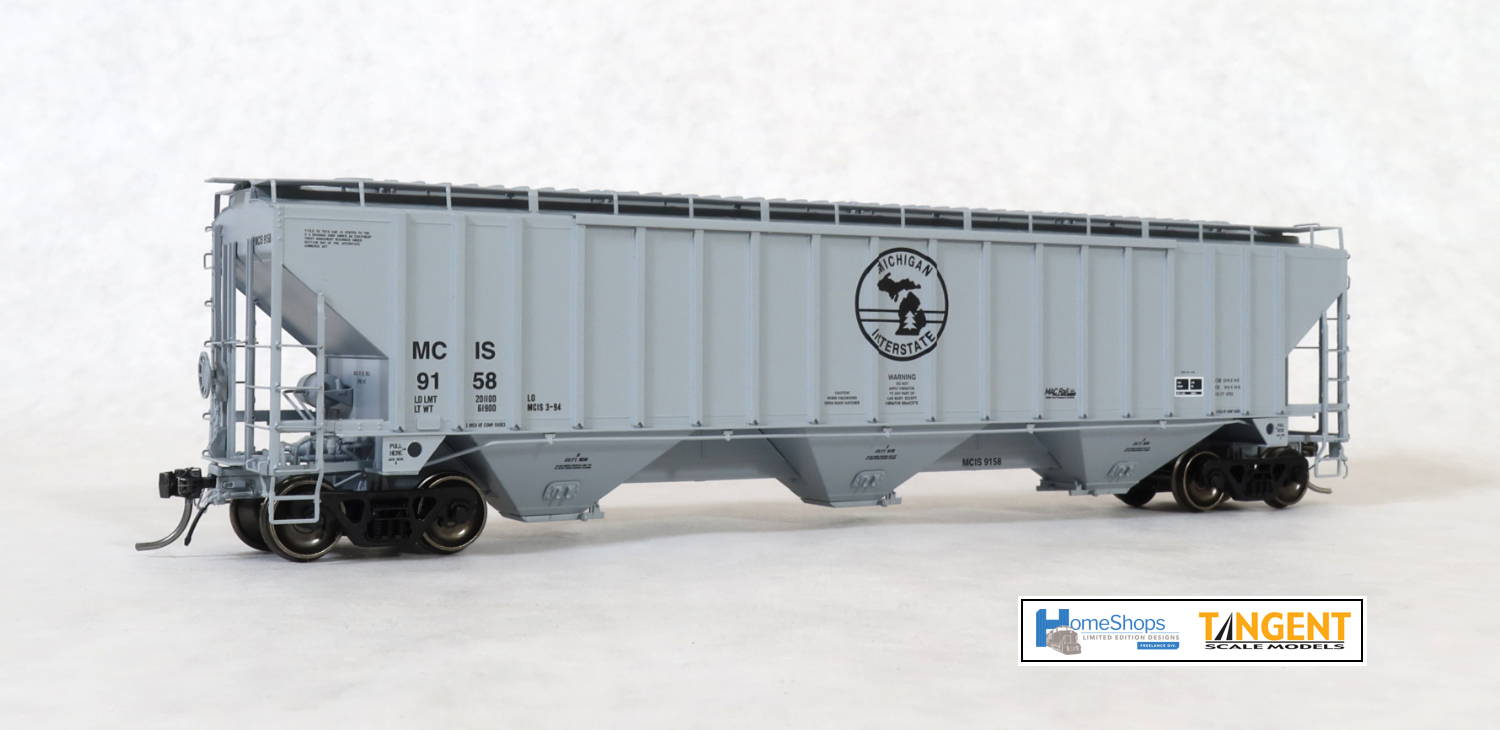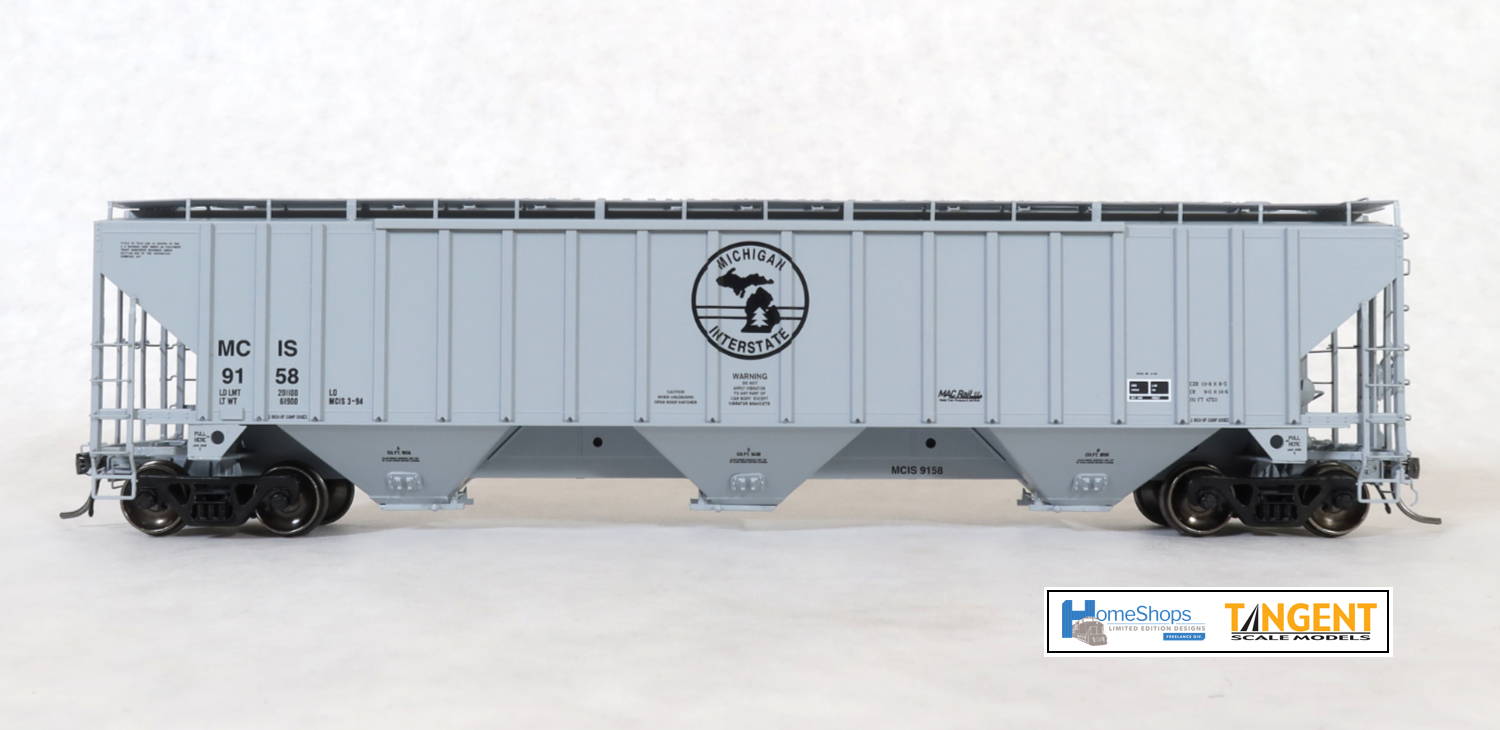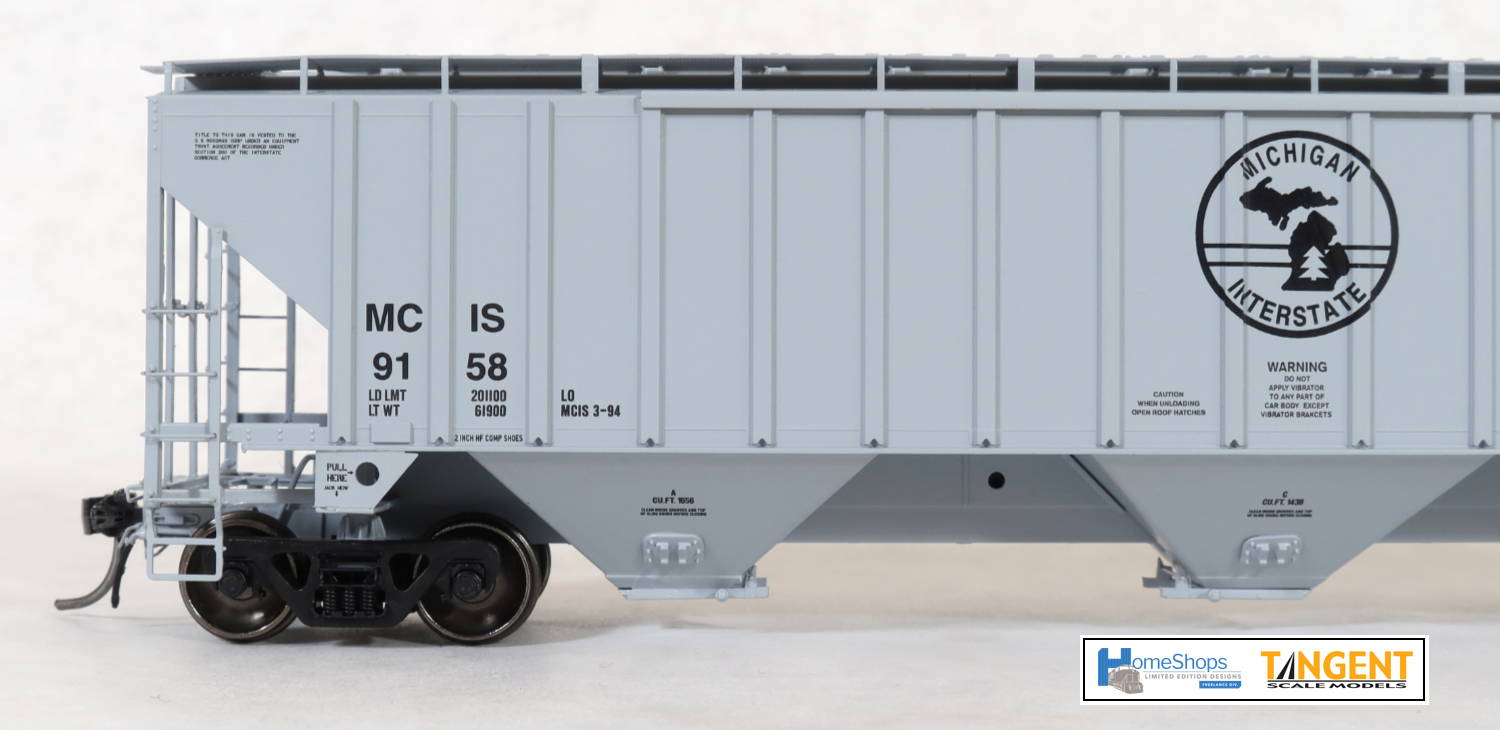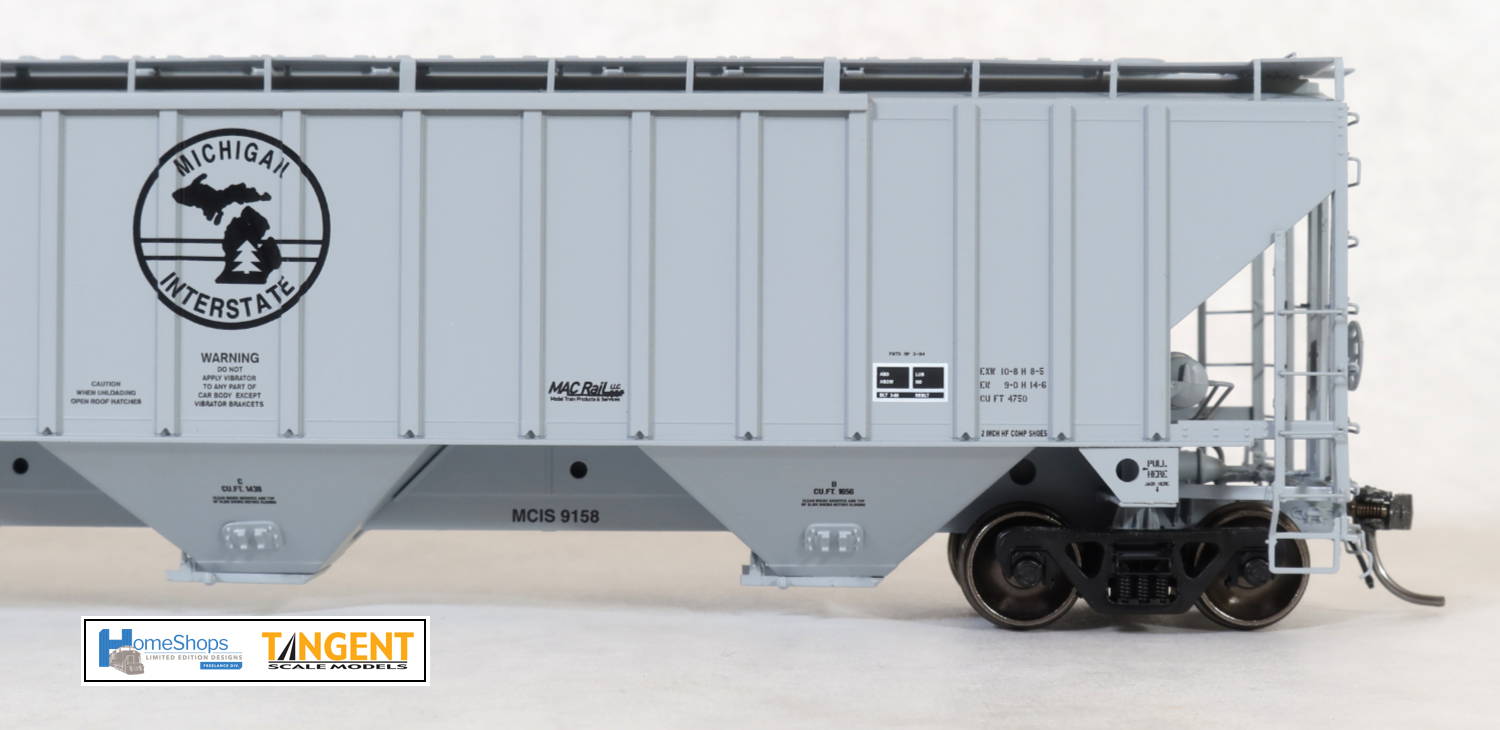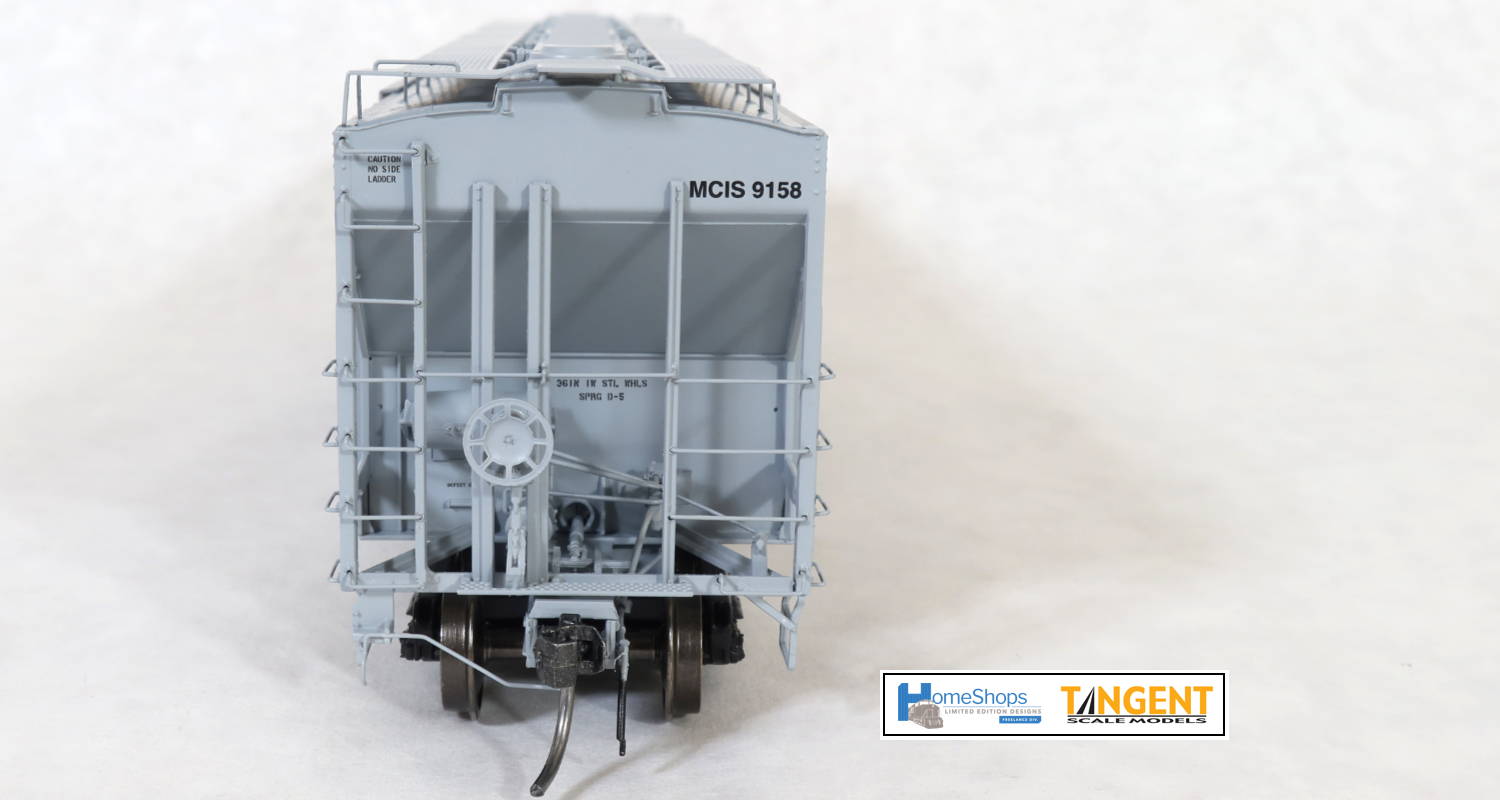 A Home Shops Limited Edition by Tangent Scale Models!
These cars are available in FOUR unique road numbers
* * * ONLY 65 CARS OF EACH NUMBER PRODUCED * * *
SECURE YOURS TODAY!

Michigan Interstate Photo Album
- Manufactured and Factory Painted by Tangent Scale Models
- Model: Pullman-Standard PS-2CD 4750 CUFT Covered Hopper Car
- Version: 1980 Body Style with Large Pull Tabs and Continuous Roof Walk
- Michigan Interstate Series: MCIS 9150-MCIS 9199
- Numbers Offered: MCIS 9153, MCIS 9158, MCIS 9172, MCIS 9299
- Paint Version - 1994 Michigan Interstate Repaint
- Scale: HO 1:87.1
- Truck: Tangent 100-Ton Barber S-2 Roller Bearing Truck with Rotating Timken Caps
- Wheels: CNC-Machined 36" Wheels
- Couplers: Kadee Scale Metal
Freelance Michigan Interstate Overview:
The Michigan Interstate Railroad is a Class II regional system operating 1,050 miles in Michigan, Ohio, Indiana, Wisconsin, and Illinois. Making up the network is three divisions; Two Lower Peninsula (Grand Rapids / Bay City) and one Upper Peninsula (Northern). Primary overhead traffic service lanes look like a "Y" funneling traffic between Chicago / Fort Wayne / Toledo interchange to Port Huron (Lower Peninsula) and Sault Ste. Marie / Superior, WI (Upper Peninsula) gateways. Beyond overhead traffic the railroad hosts numerous on-line customers supporting the automotive, agricultural, aggregate, chemical, forest / paper product industries.
MCIS Modeled Portion:
The western end of the St. Clair Sub from Bay City to Grays Lake, MI is what Greg McComas is modelling. This is a completely proto-freelance railroad that ties into the existing 2013 Michigan Rail System. Rail lines used by the MCIS come from a fictional history of either being constructed by former predecessor roads and or acquisitions during the great spin-off / abandonment time in the 70s thru 80s.
MCIS 8900-9149 (Acquired in 1976 as MCTR 700-949)
- Original 250 came from the PC line sale at formation of Conrail in 1976
- Renumbered into MCIS 8900-9149 series in 1985
- 68-72' builds these cars were the oldest with quite a few lost to attrition and all struck from the roster by 2015.
- Various repaints and schemes from spartan markings only to logos.
MCIS 9150-9199 (Built 1980 as MCTR 950-999).
- Ordered direct from Pullman Standard without logo placards
- Cars repainted and renumbered into MCIS 9150-9199 series in 1994 by MAC Rail Mount Pleasant Shop.
- Moved into general service and grain singles in late 2000s with acquisition of Trinity 5161s.
MCIS 9200-9349 (Acquired 1990s to 2000s).
- A few cars mixed in with unit trains, most have moved to grain singles in 2015 with acquisition of Gunderson 5188s.
- Cars wear a mixture of schemes being the youngest builds will be serving for years to come with new paint jobs.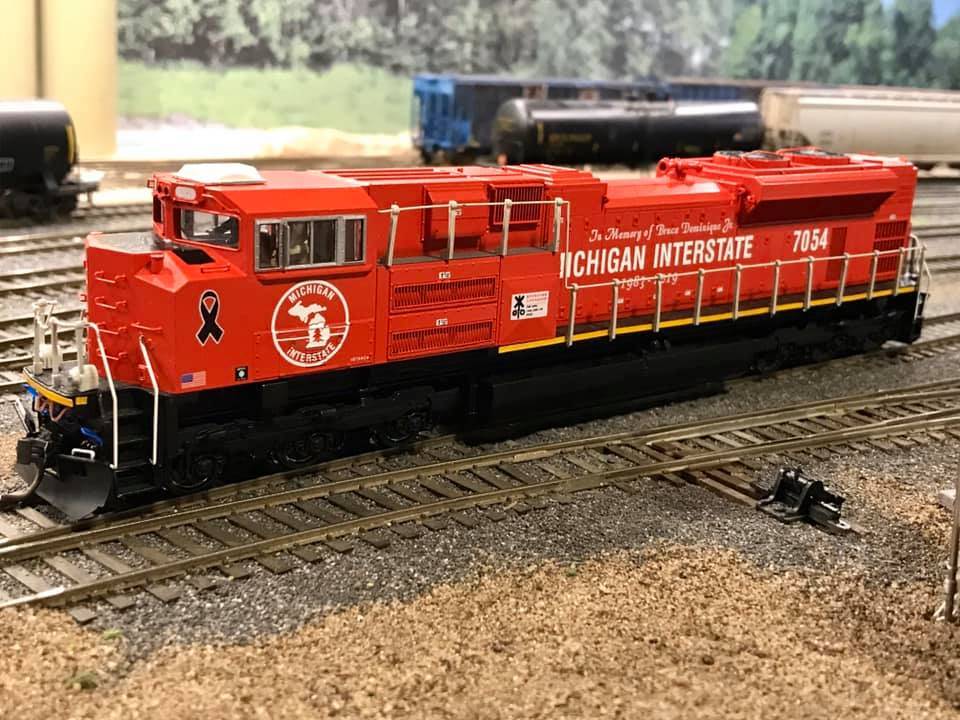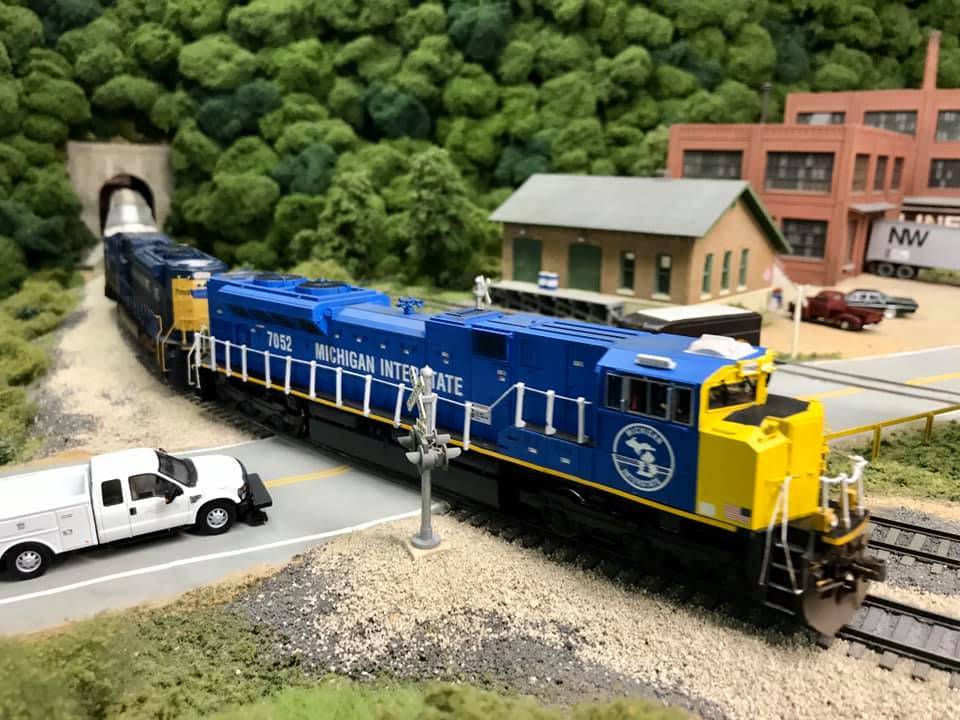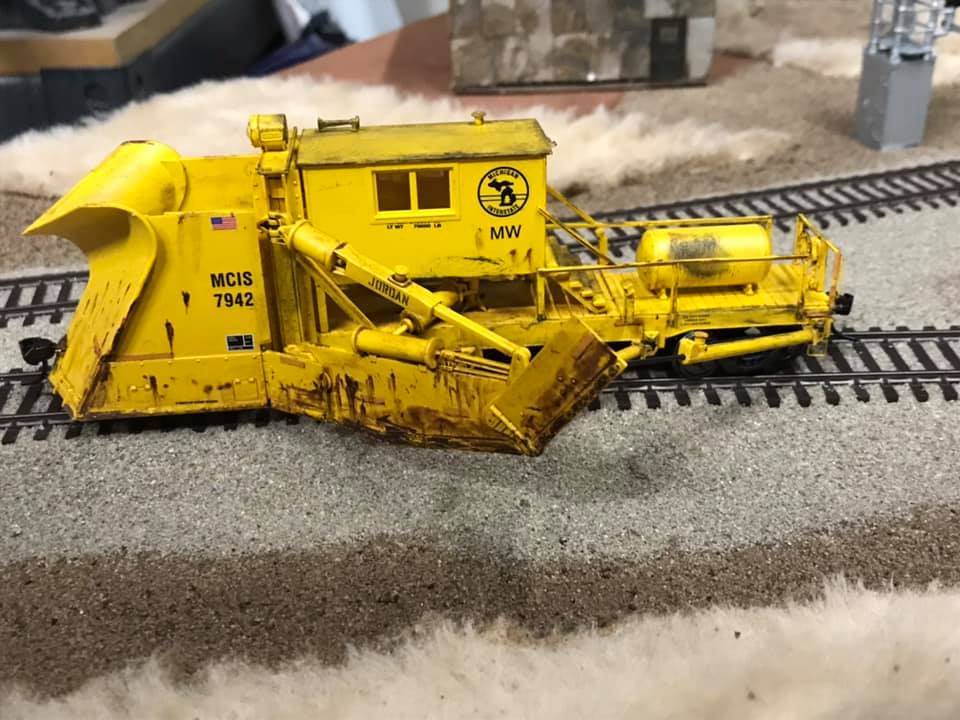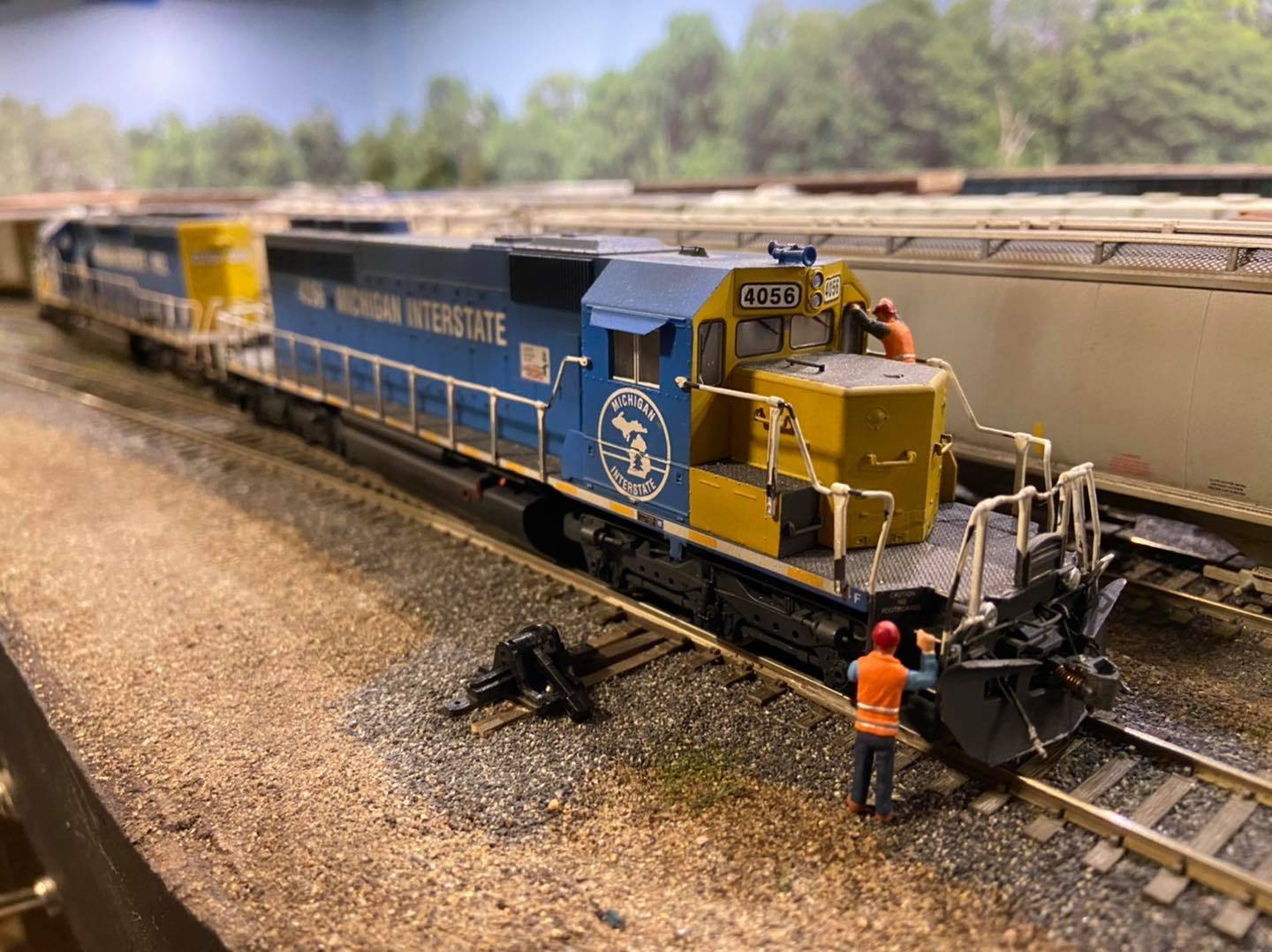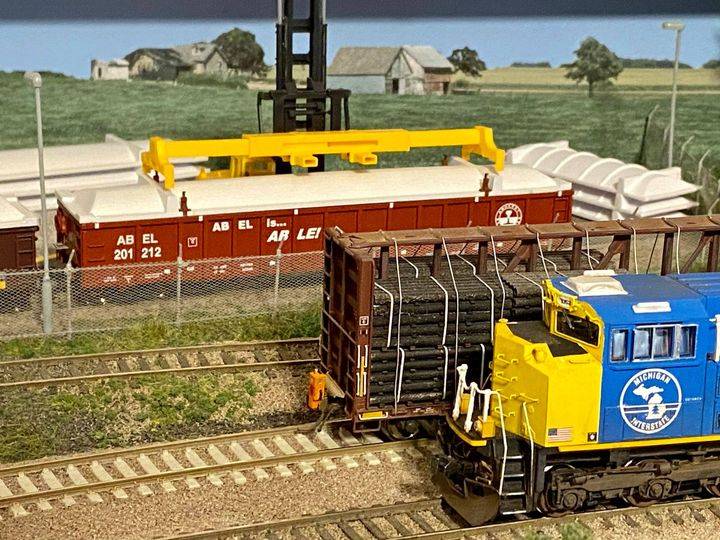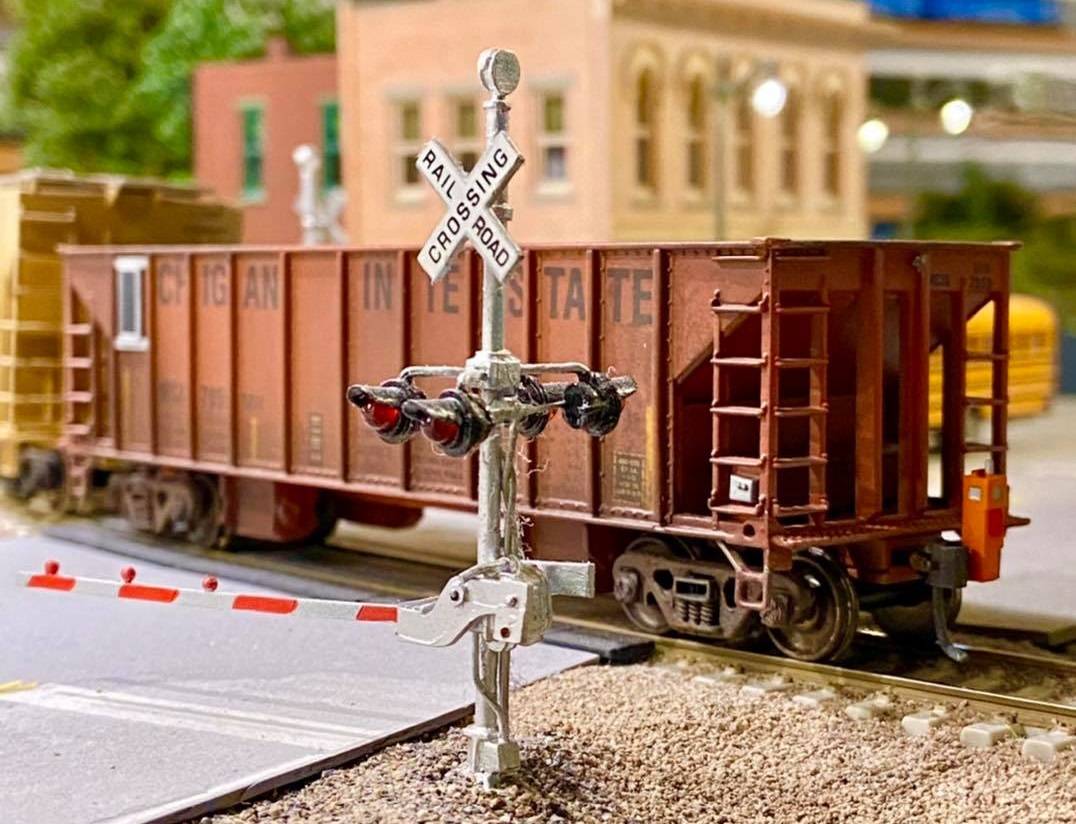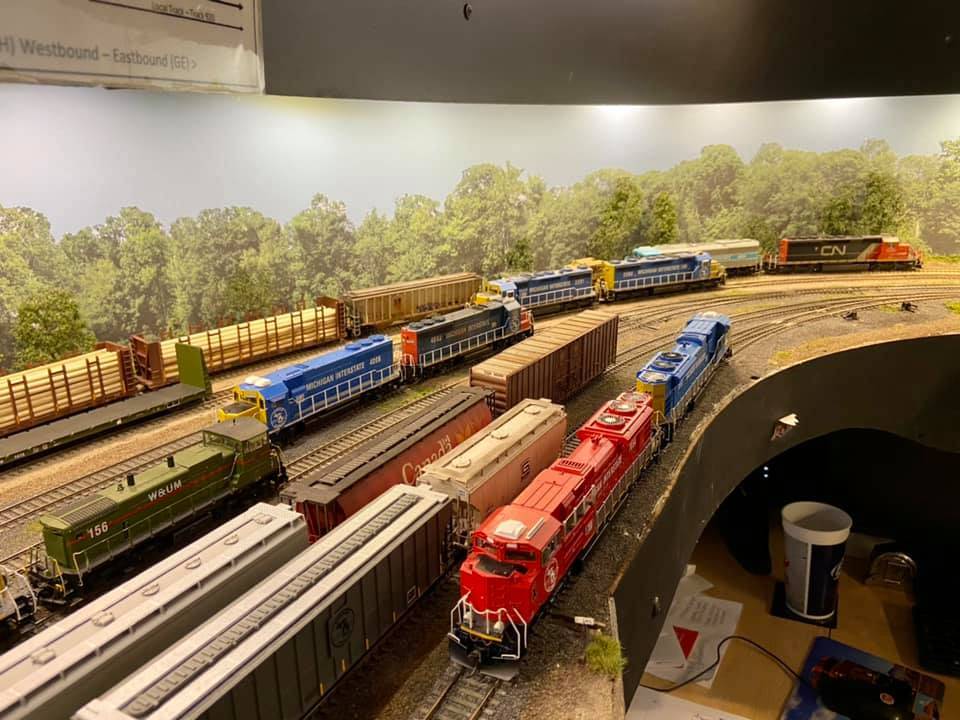 Check Out our Michigan Interstate Merch!