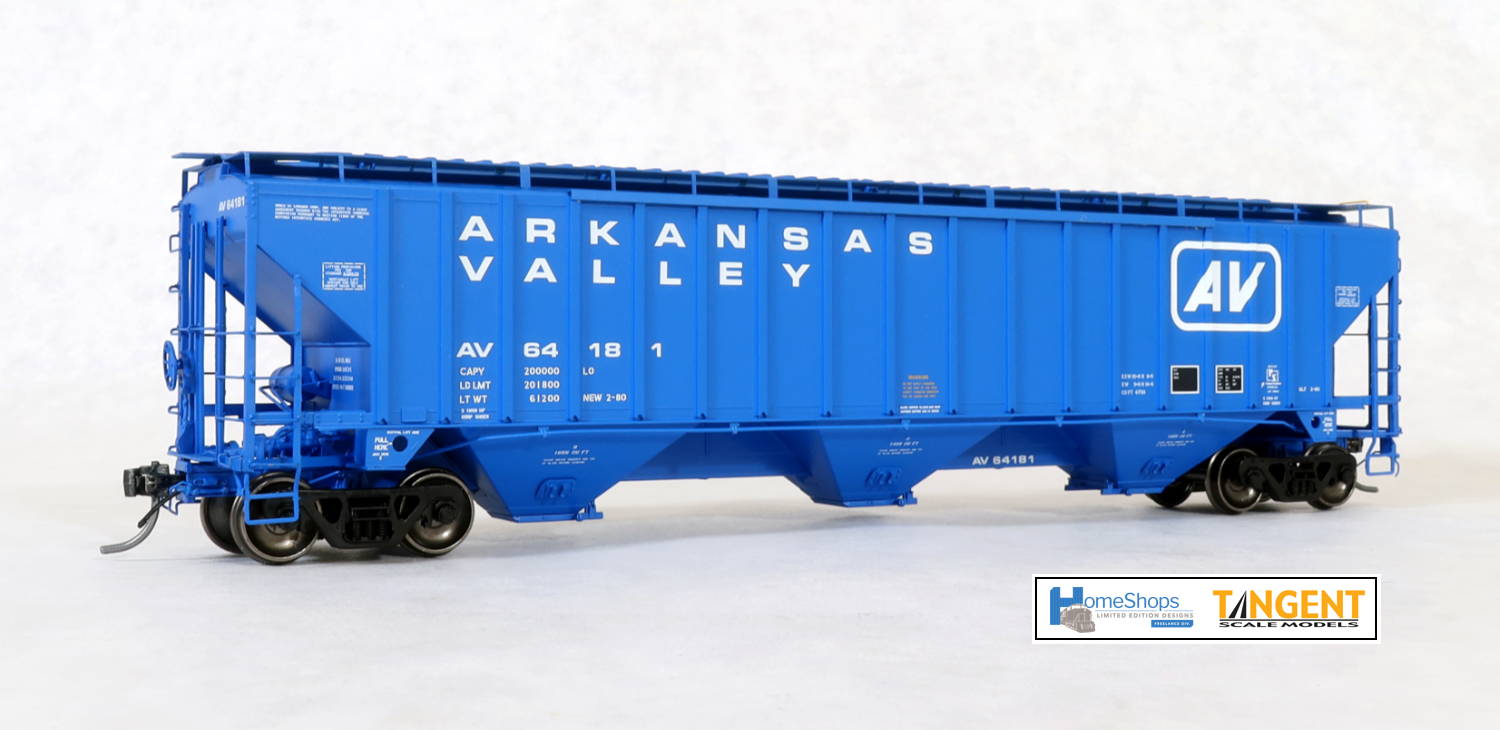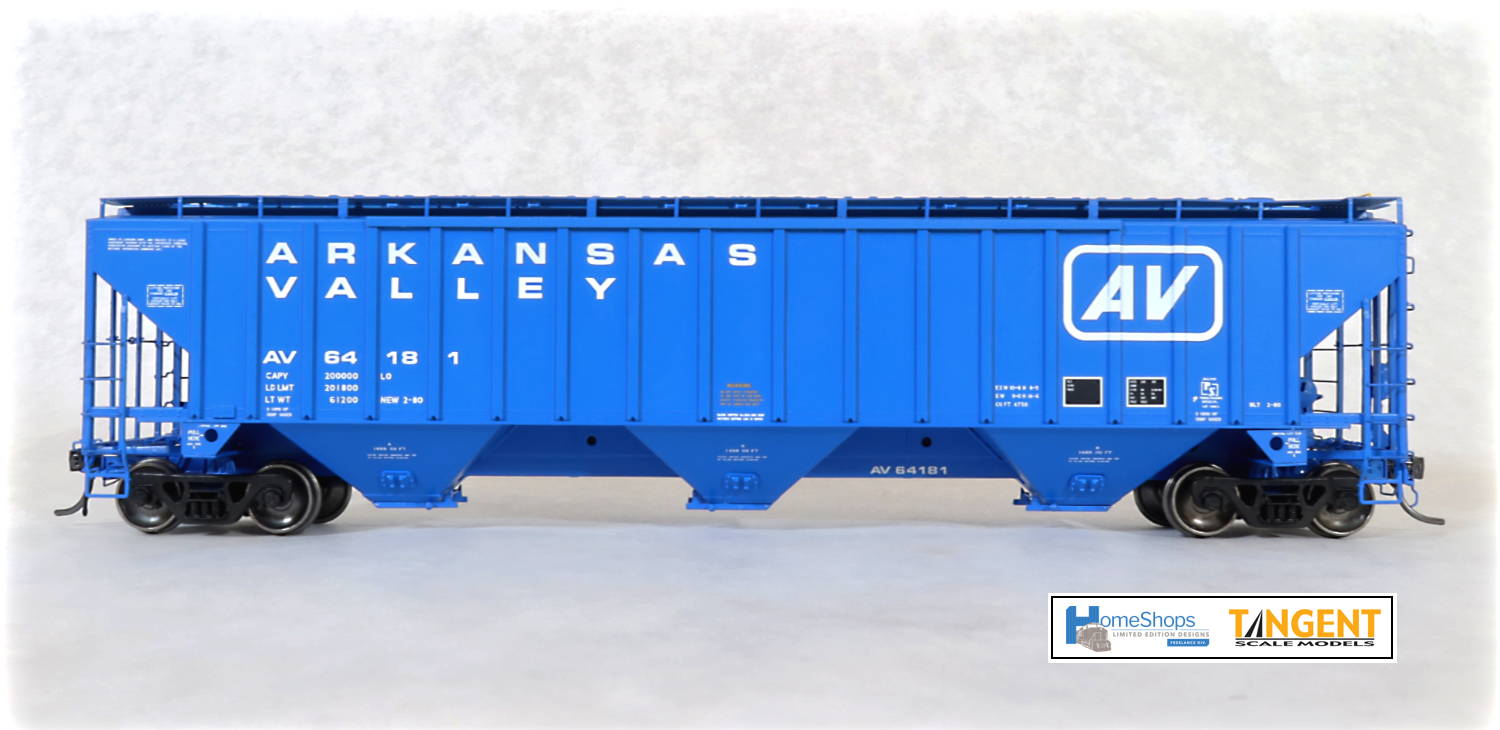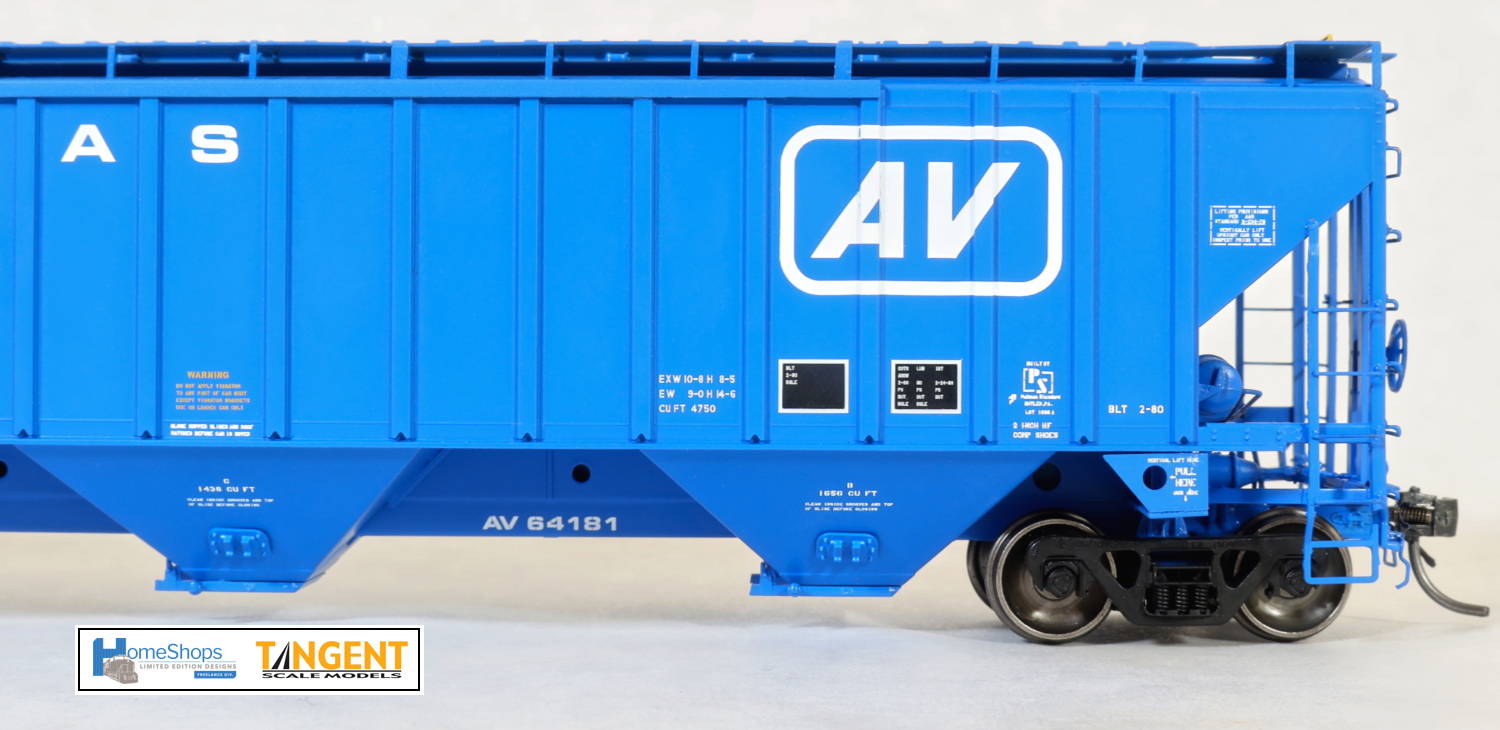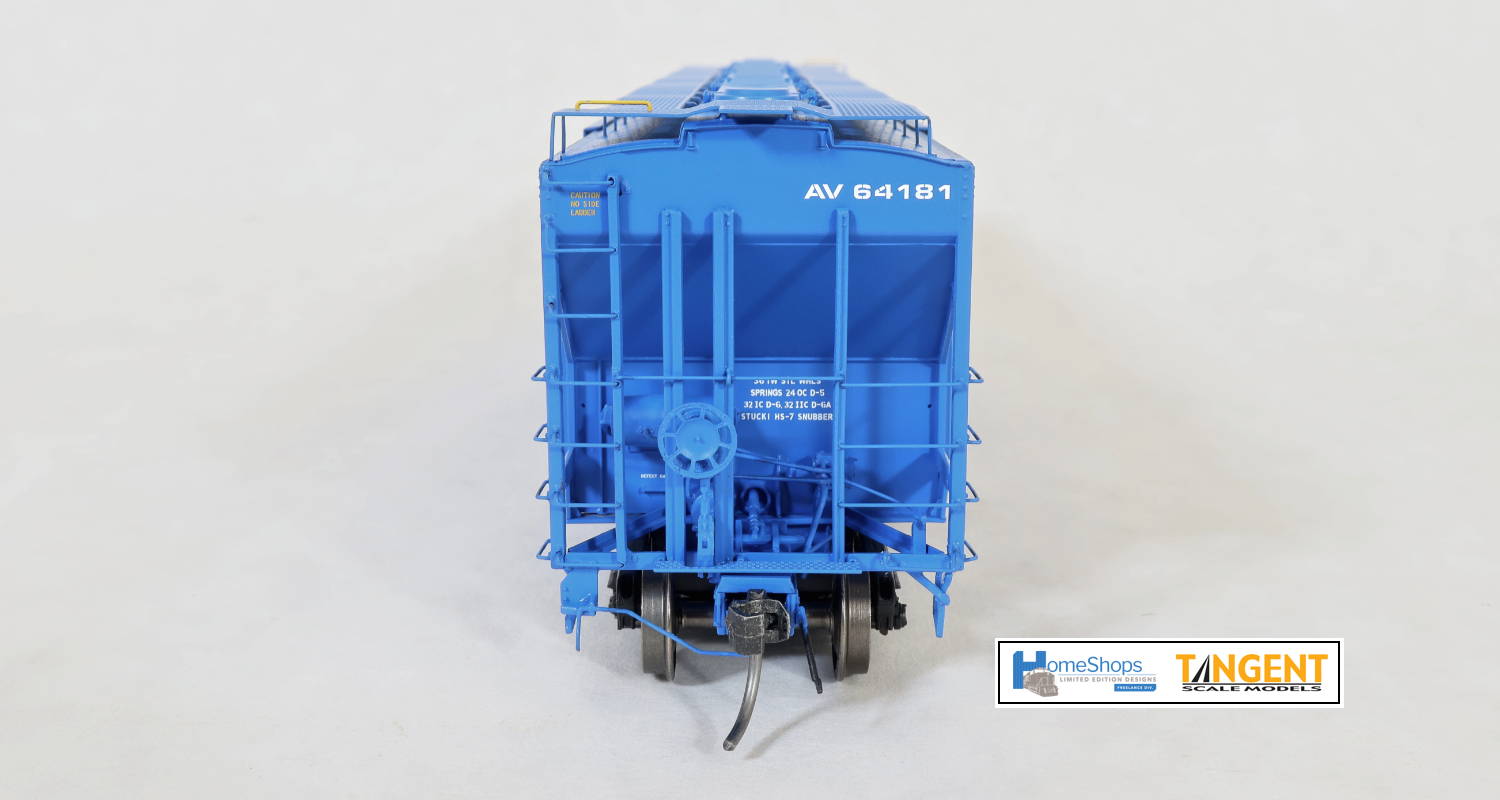 A Home Shops Limited Edition by Tangent Scale Models!
These cars are available in FOUR unique road numbers
* * * ONLY 65 CARS OF EACH NUMBER WERE PRODUCED * * *
SECURE YOURS TODAY!

Arkansas Valley Photo Album
- Manufactured and Factory Painted by Tangent Scale Models
- Model: Pullman-Standard PS-2CD 4750 CUFT Covered Hopper Car
- Version: 1980 Body Style with Large Pull Tabs and Continuous Roof Walk
- Arkansas Valley Series: AV 64000-AV64499
- Numbers Offered: AV 64014, AV 64181, AV 64228, AV 64259
- Paint Version - 1980 "As Delivered"
- Scale: HO 1:87.1
- Truck: Tangent 100-Ton Barber S-2 Roller Bearing Truck with Rotating Timken Caps
- Wheels: CNC-Machined 36" Wheels
- Couplers: Kadee Scale Metal
The Arkansas Valley is a freelance model railroad that was created by Joe Loggans over 40 years ago. This railroad had a strong presence at the Crescent City Model Railroad Club (CCMRC) in the 1980's. The attractive blue paint used on the locomotives and cars of the Arkansas Valley has been named "Sperandeo Blue." Andy Sperandeo of Model Railroader Magazine fame was a founding member of the CCMRC and he was quite a fan of Joe Loggans' freelance railroad. One will notice some similarities between the liveries of the Arkansas Valley and the Milwaukee Racine and Troy which Mr. Sperandeo was instrumental in developing years later!
The freelance Arkansas Valley Railroad is a Midwest regional railroad that can trace its roots all the way back to the mid 1800's. Headquartered in Hot Springs, Arkansas, the present day Arkansas Valley is a "plus" shaped railroad that stretches from Tucumcari, NM in the west to Memphis, TN in the east. The north-south line runs from Kansas City, KS to Dallas, TX. Primary commodities include forest products, paper, fertilizer, coal and grain.
With direct competition from the Rock Island and the Frisco, the Arkansas Valley was always looking for innovative ways to stay ahead of the curve. When covered hoppers came on the scene, the Arkansas Valley was the first railroad in Arkansas to use the new method of transporting grain and other bulk materials. Even though other designs were tried, by the mid-seventies the Arkansas Valley had made the PS 4750 the standard in its grain fleet. Dressed in colorful bright blue paint, they can easily be spotted at grain elevators across the country!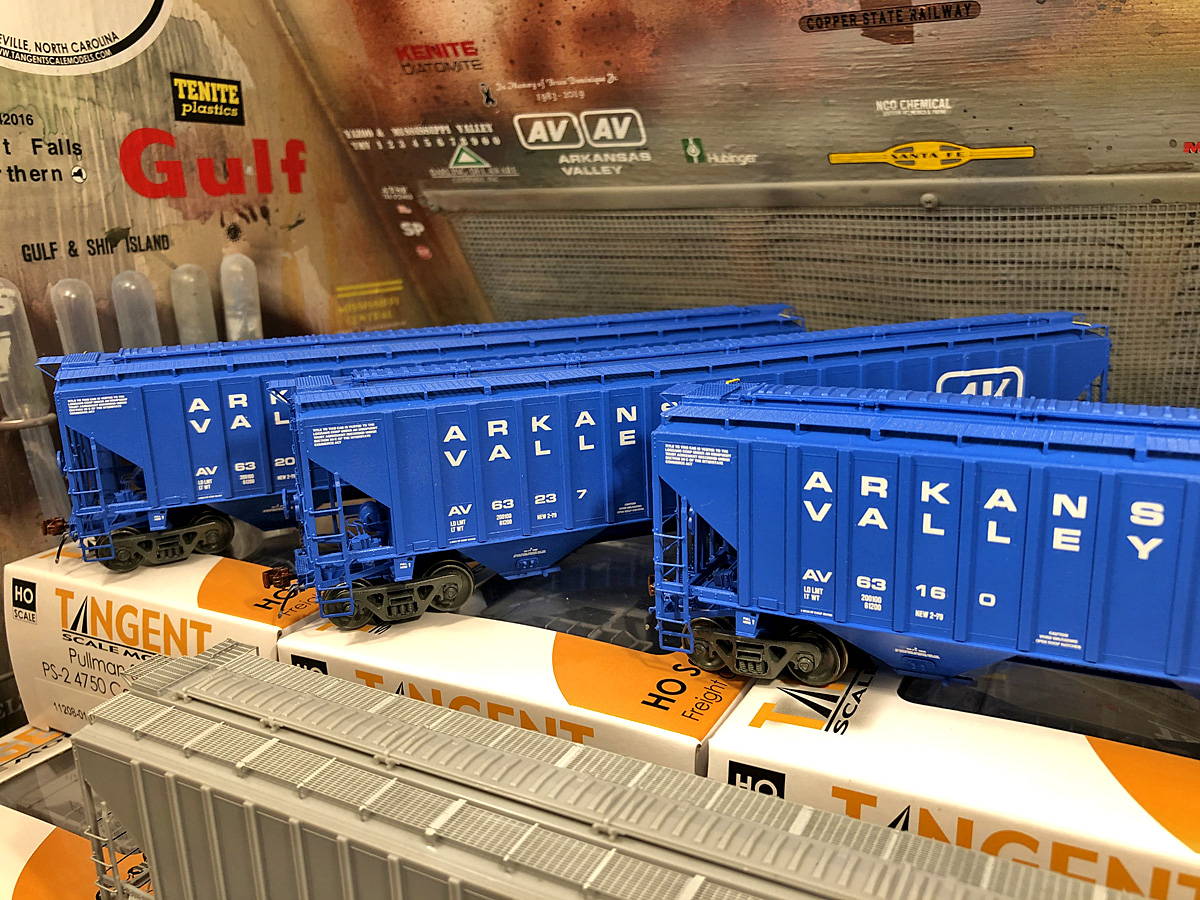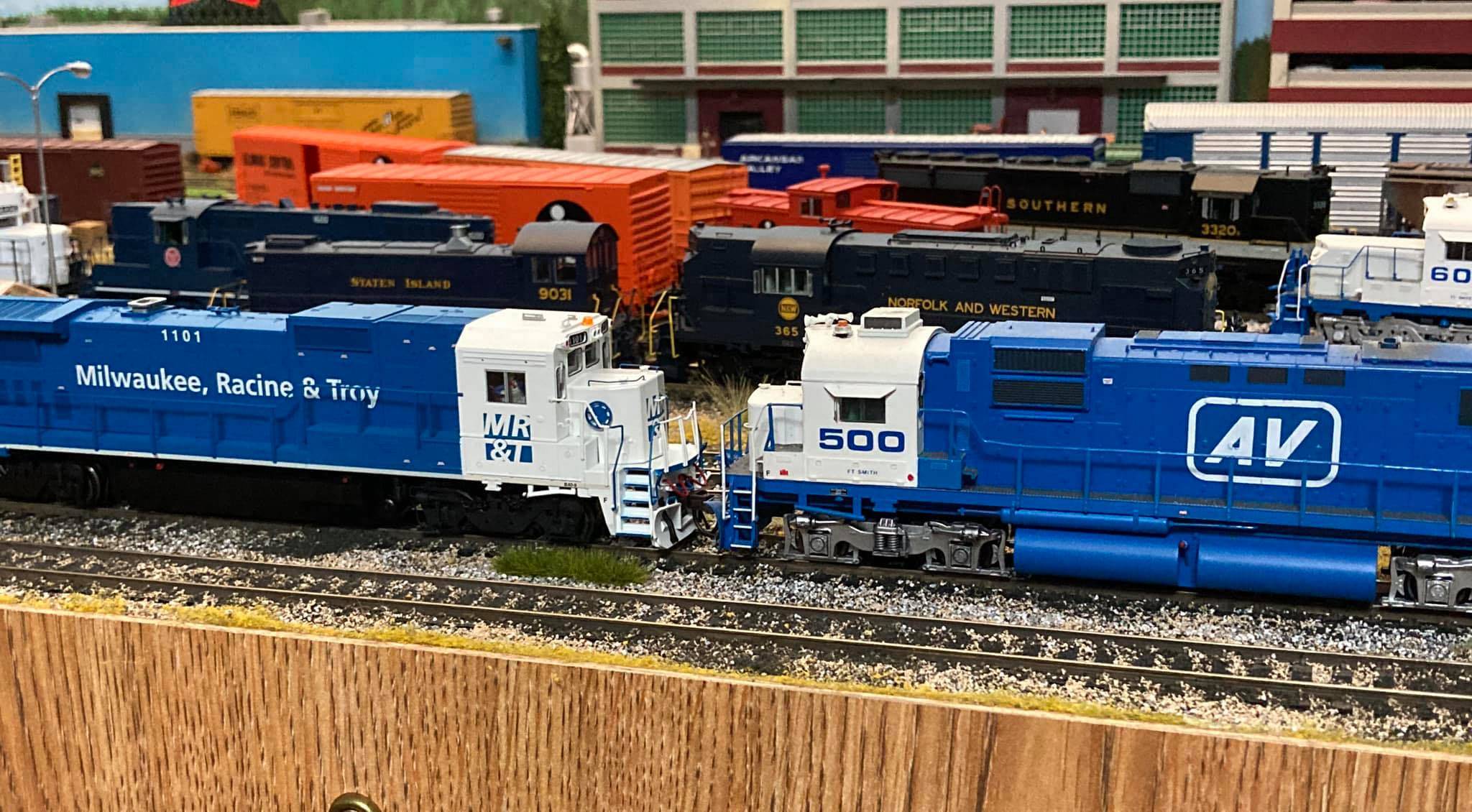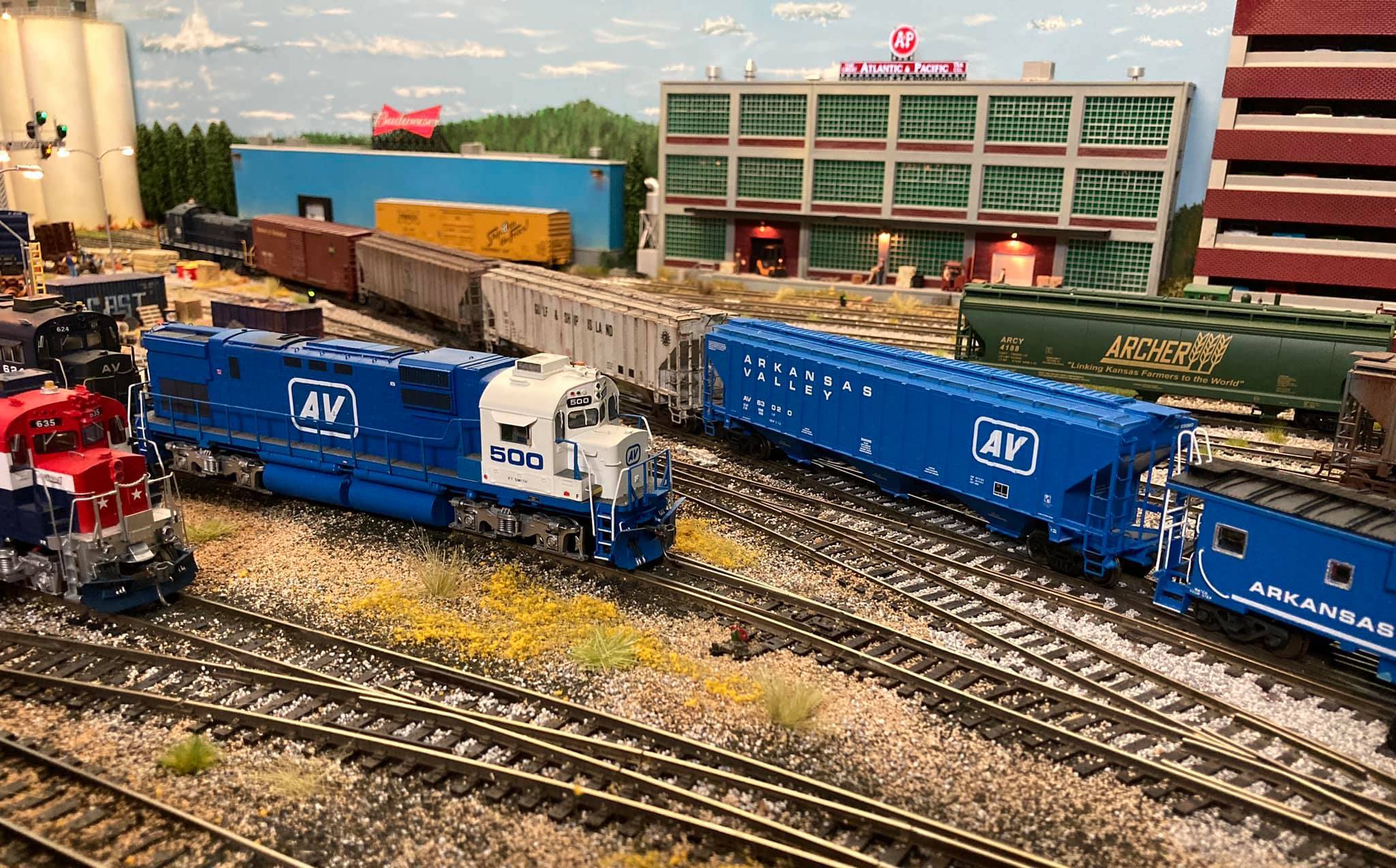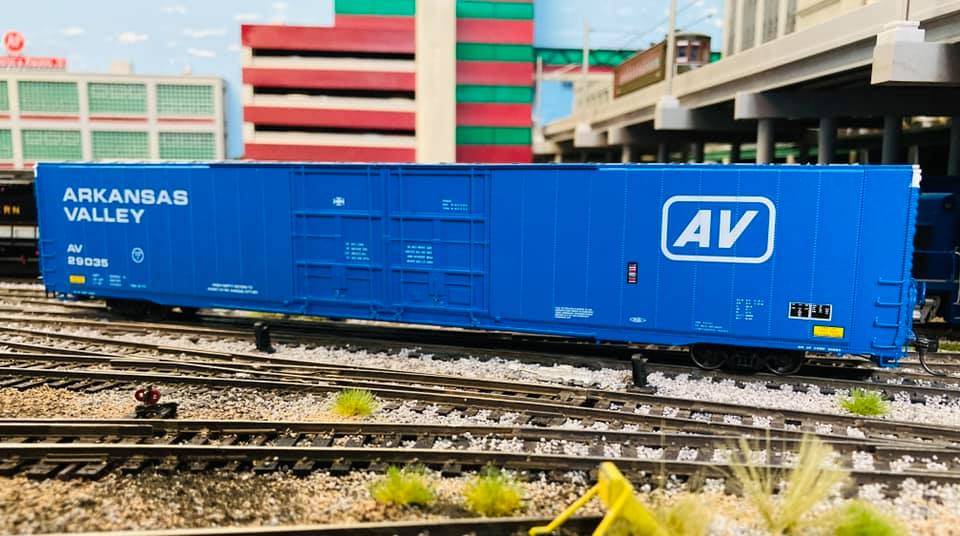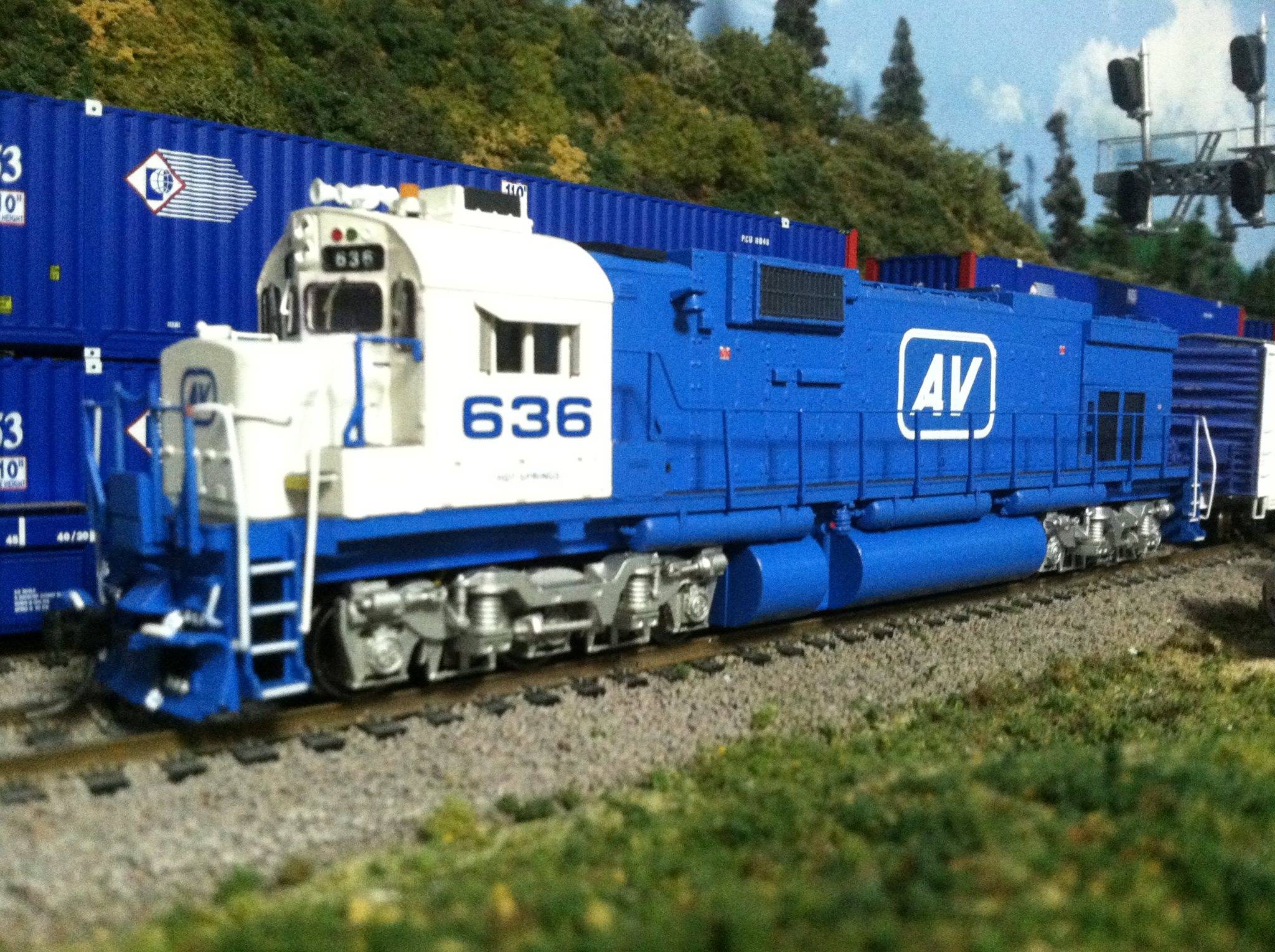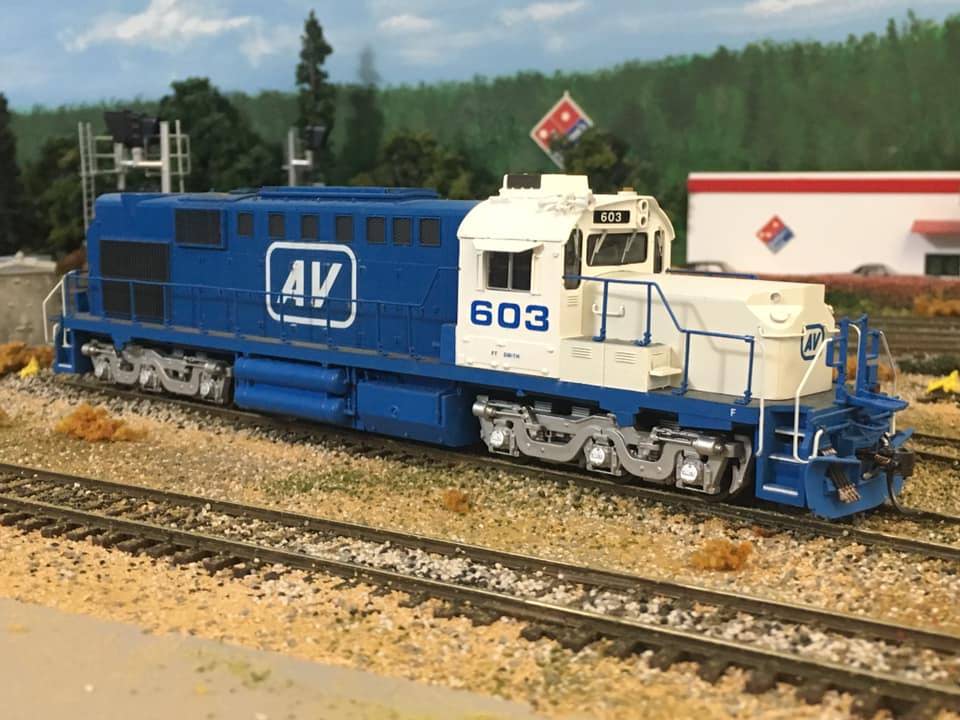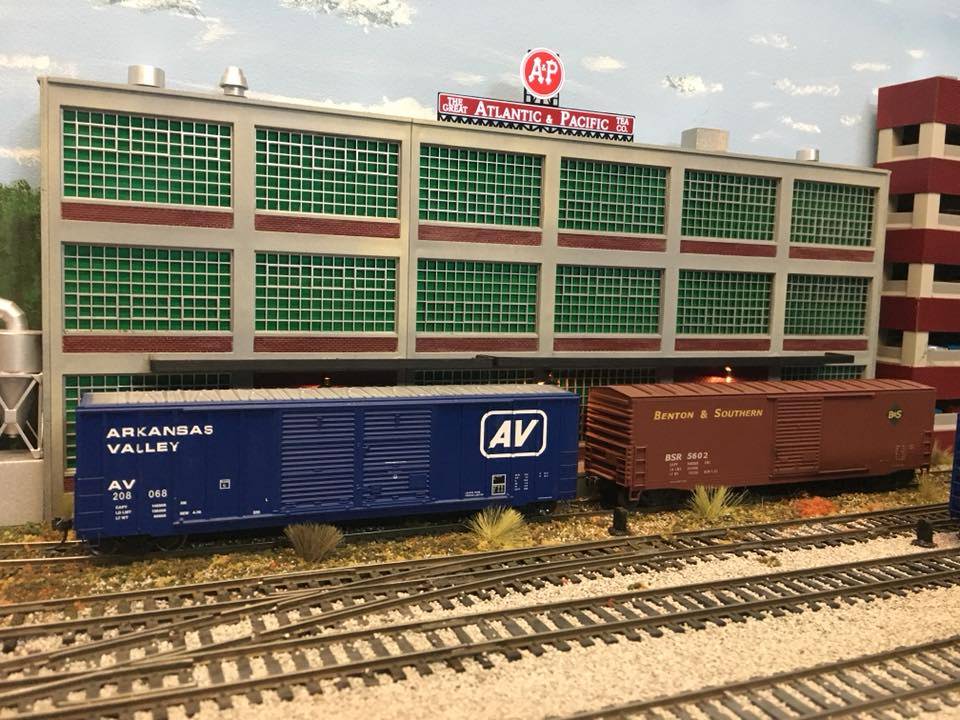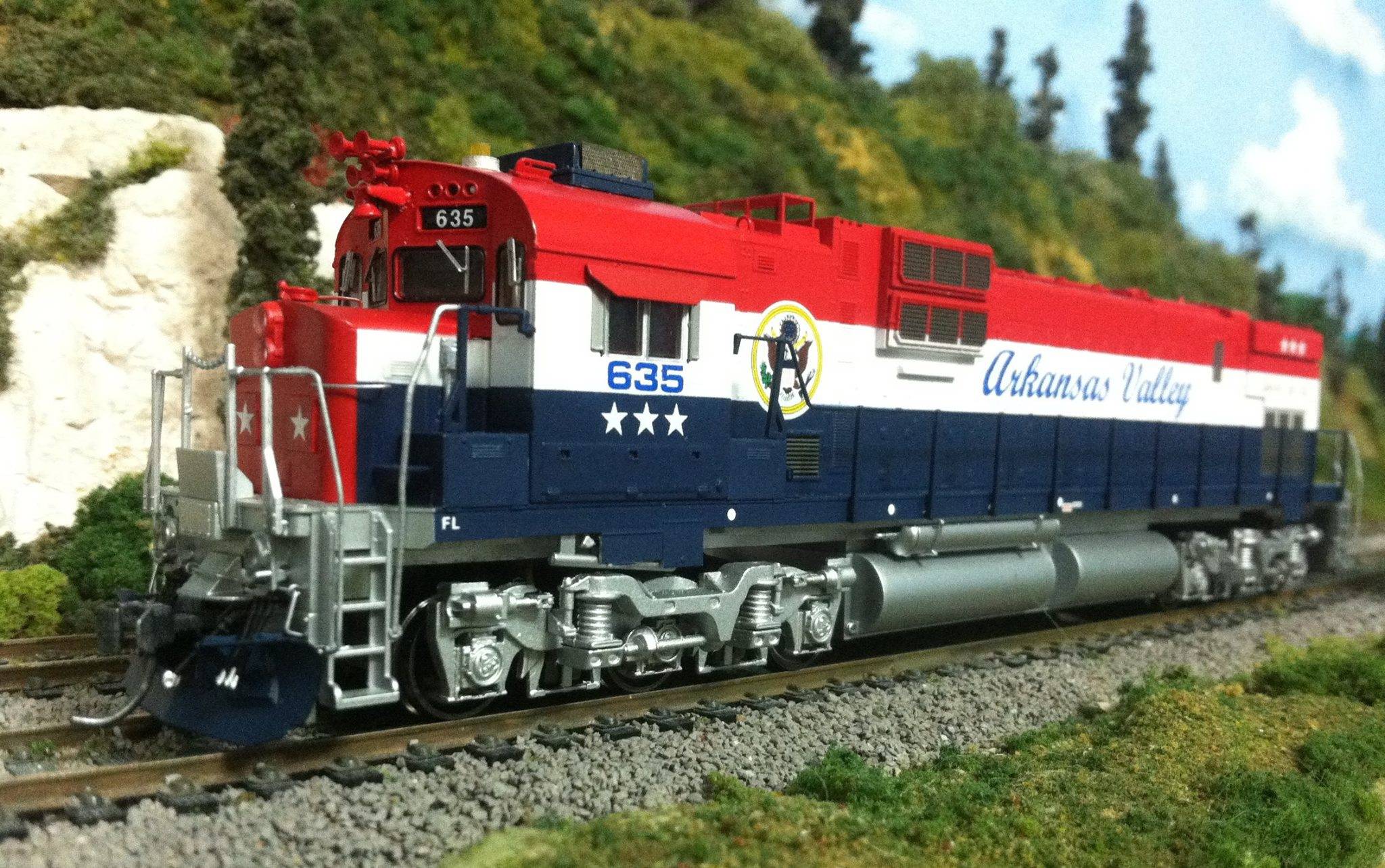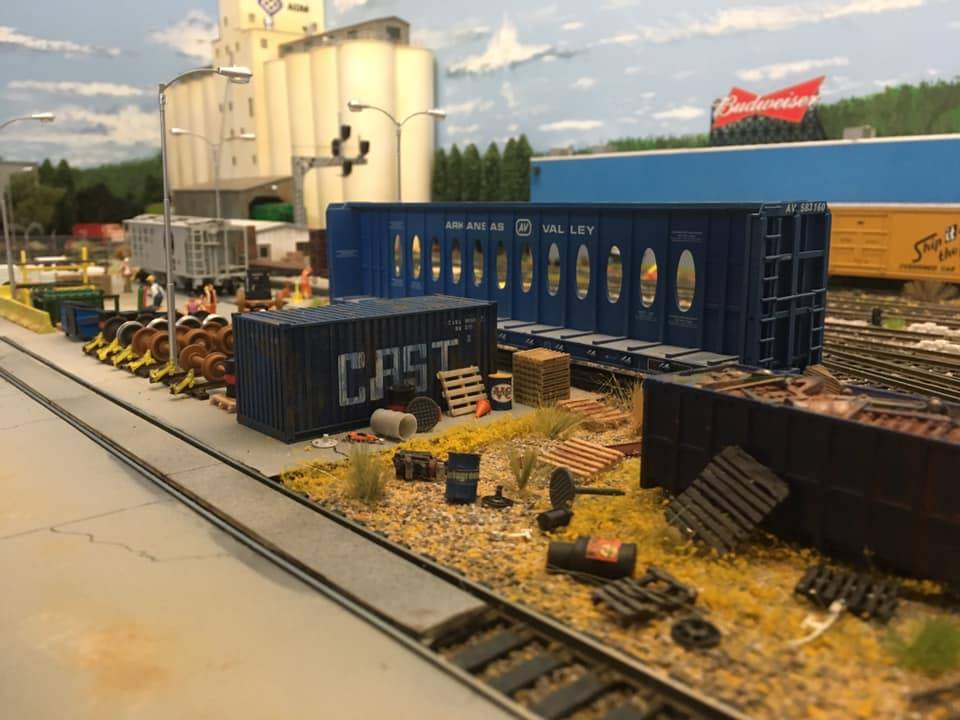 Check Out our Arkansas Valley Merch!