Home Shops Has A YouTube Channel!
Check Out Our First Video!
Home Shops LLC has officially launched a YouTube Channel!
"Modelling Amtrak in a Freelance World" is the first video on the Home Shops Channel. This video depicts how operating details can bring a Freelance Model Railroad to life.
Click on the video below and enjoy!
Our vision is to share content that is not just limited to Home Shops products. This YouTube channel will also host material that hi-lights the Freelance Model Railroads that have partnered with Home Shops.
Be sure to hit the SUBSCRIBE button on the YouTube channel and share this post…!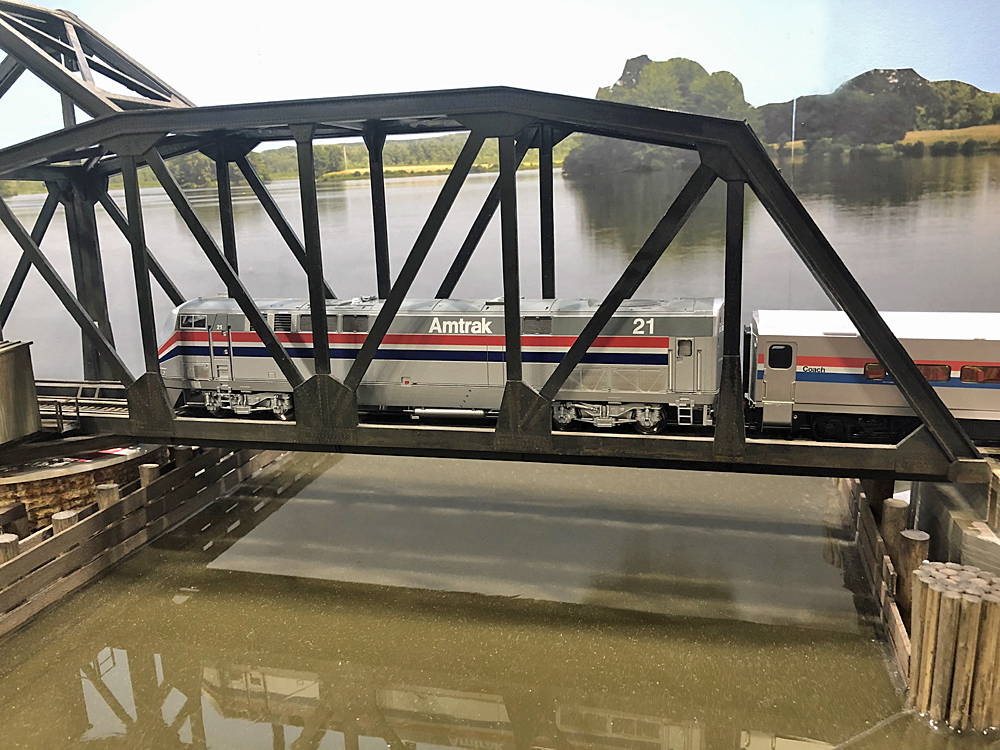 The star of our first YouTube video is Athearn Genesis P42DC 21! This locomotive is from the latest release and is equipped with factory installed Tsunami Sound! AMTK 21 is seen pulling a freelance Amtrak Michigan Service train across Greg McComas' freelance Michigan Interstate HO-Scale model railroad.

In tow on this trip is a standard consist of five Rapido Horizon Fleet cars--four coaches with a lounge in the center. Both the Athearn Genesis P42DC and the Rapido Horizon Fleet cars operated flawlessly! Making this trip special is the addition of two freelance Texas and Great Northern business cars at Bay City Yard!

Stay tuned for more great Freelance Model Railroad content!